| | | |
| --- | --- | --- |
| | Top Recordings of 2013/Las Mejores Grabaciones del 2013 | |
Por. Nelson Rodríguez
Diciembre del 2013
Throughout the years, I have seen 'Top Recordings of the Year' lists, and while I believe there should be a limit, I always felt ten or even twenty recordings was never enough considering the amount of releases that come out in one year (average 200 recordings). If you look at websites today posting 'Best' recordings of the year, once again, they are reflective of the individual bloggers tastes and preferences, but many times include recordings everyone can agree on. There have been some very good recordings in 2013 and many that did not cut it. These are the recordings I found myself going back to all year, and playing over and over at my radio show. I hope many of you agree on these 50 picks (35 Salsa/15 Latin Jazz):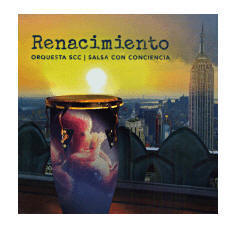 Salsa Con Conciencia "Renacimiento"- Formerly La Excelencia had a few changes, but lost nothing as way of their raw street sense and sound, as bandleader José Vázquez-Cofresi and the band prove to be one of the best New York has to offer, with what many feel was the #1 CD of 2013. The picks here cover 90% of the recording: "Yo Los Invito a Gozar," "La Peleona," "Pancho Rumba," "Original Y Sin Copia," "La Salsa Que Traigo," "Basta Ya," "Déjala Que Baile," "A Mi Estilo," "Son Son Son Sonero" and "Alboroto En El Barrio."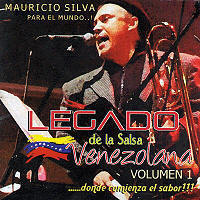 Mauricio Silva y Legado De La Salsa Venezolana "Vol.1"- This can easily be considered an all-star CD, with over 50 great vocalists that included Marcial Isturiz, Troy Purroy, Wilmer Lozano, Daniel Silva, Wilmer Cobo, Arabella, Argenis Carruyo, Trina Medina, Yeci Ramos, Mauricio Silva, Marianna, Hildemaro, Erick Franchesky, Cheo Valenzuela, Canelita Medina, Javier Plaza, Carlos Daniel Palacios, Rodrigo Mendoza, Marianela, Gonzalo Martínez, Víctor Quintana, Julio Moreno, Edgar López and Cheo Linares. This CD concept has Cheo giving tribute to the different influences from Venezuela on the tracks: "Yo Vengo De Venezuela," "Rumbas Del Trabuco," "Canto Al Madera," "Despertar En Mi Tierra," "Detalles," "Soneras Unidas," "Ven Cosa Buena," "Vamos A Reir Un Poco," "Dimensión Mix," and "Se Necesita Rumbero."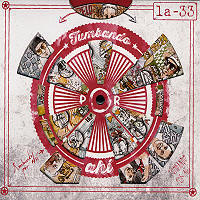 LA 33 "Tumbando Por Ahi"- This band from Bogotá, Colombia, directed by bassist Sergio Mejía, has stepped it up every year and continues to impress with this powerhouse release of Salsa and a few Latin Jazz tracks that include: "Cuero," "Silencio," "Shooting Mambo," "Ya No Me Amas," "Patacón Con Queso," "Oyelo", "Casanova," "Sonero De Tabago" and the title track "Tumbando Por Ahí.".
Joel Uriola "El Mejor"- Ex-Oscar D'León pianist has been putting out some great recordings as a solo artist for some years now, and his latest, "El Mejor," is a just title for what he has produced. The pick hits are: "Quiero Bailar Salsa," "Soy El Mejor," "Nuestra Salsa," "La Trobadora," "No Vengas A Decirme," "Qué Divino Es" and the bonus track " Buen Planazo."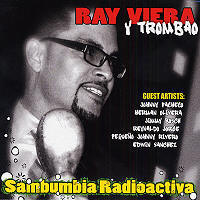 Ray Viera y su Trombao "Sambumbia Radioactiva"- Ray's best CD to date, after years of recording and laying out a good foundation that makes him one of today's top vocalists. This CD has on hit after another starting with "Los Hermanos Del Sabor," where he joins forces with Herman Olivera. The other picks include: "Carta A Mama," "Pórtate Bien", "El Trombao Original," "Calla," "Todos Somos Latinos,'" and "Descarga Esclavitud Moderna."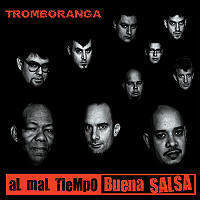 Tromboranga "Al Mal Tiempo Buena Salsa"- Spain-based band led by percussionist Joaquin Arteaga is a three trombone outfit that comes from Bloque 53, with fine vocal work by Freddy Ramos and Diego Coppinger. The sound the band presents here is a throwback to the bone sound of the 70's ,as exemplified in "Sonero Soy," "Mambo Salvage," "El Mensajero," "Rompecolchón," "Repica Bien El Tambor" and "Alabanciosa.".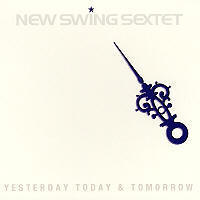 New Swing Sextet "Yesterday, Today & Tomorrow"- A great combination of new music, with some new versions of older NSS tracks, are part of the whole vibe-oriented sextet revival that has been going on for years. Don Sonero's vocal touch adds the element that has elevated this band worldwide with the tracks: "El Rajao," "La Bien Paga," "Véte Pa' lla," "Me Dicen (No Puedo Más)," "Boogaloo Madness,""The Windmills Of Your Mind," "Revolucionando," "Maybe Then" and "A La Loma De Belén."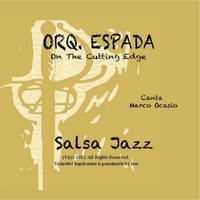 Orquesta Espada "On The Cutting Edge"- A rare surprise many people do not know about, with vocalist Marco Ocasio, that won me over with their opening track "It's On Me," and then I heard "Procrastinator," the instrumental "Double Edge (Sword)," "First Love," "Amor Remix," and the R&B classic "Slow Jam," where Ocasio joins with Melissa Vargas Howles to bring home this ballad gem as a Salsa.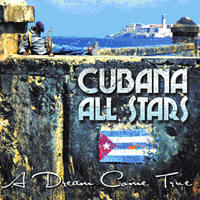 Cubana All Stars "A Dream Come True"- A true all-star band in the true sense of the word, with a who's who of Cuban all stars: Alexander Abreu, Pancho Amat, Adalberto Alvarez, Tiburón Morales, Issac Delgado, Carlos Alvarez, César López, Eliades Ochoa, Paulito FG, Juan Manuel Ceruto, Roberto Hernández 'Roberton', Tania Pantoja, Xiomara Laugert, Juan Munguia, Polo Tamayo, Vania Borges, Samuell Formell, Haila Mompie, Mayito Rivera, Andrés Cuayo, Rolando Luna, Chocolate Armenteros, Boris Luna, Amaury Pérez, Oscar Valdés, Pedrito Calvo and Lázaro Dagoberto González. The two CD set was recorded in Havana (CD #1) and Santiago (CD#2), hence the three versions of "Que Manera De Quererte," "Xiomara," "A Bayamo En Coche," "Muévete," "El Son De La Madrugada," and two versions of "Prepárate Pa' Lo Que Traigo," "Muévete A La Cubana."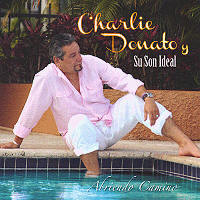 Charlie Donato y su Son Ideal "Abriendo Caminos"- Long time studio bassist makes his debut with one of the year's best Salsa CD's, with the big hit being the charanga track "Abrele Camino Al Son." You can also add the following tracks to your playlist: "Si Tienes Un Amor," "Por La Calle Del Medio", "Wapadapadao," "Vámonos De Aquí," and "Si No Te Quieres Tú."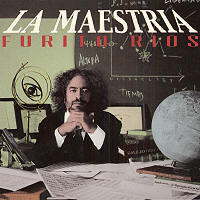 Jose Furito "La Maestría" –One of the best recordings from Puerto Rico by a talented saxophonist who began his career 30 years ago in the Bobby Valentin Orchestra, and over the years turned to Latin Jazz. On this Salsa CD he introduces two new vocalists in Joshua 'Marcell' Sănchez & Sicas Carbonell on the tracks "Raza Guerrera 'Pal Bailador," "Descarga Maestría Pa' Los Rumberos,", "Disimulas,", "Tú Me Amas," "Esa Muchacha," and "Enséñame," with the top rated musicians that include Piro Rodríguez, José Lugo, Edwin Clemente, Raúl Rodriguez, Richard Carrasco, Antonio Vázquez, Anthony Carrillo, Kachiro Thompson, Milton Sesenton, amongst others.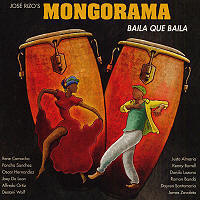 José Rizo's Mongorama "Baila Que Baila"- Returns the band after two years, with a new singer, James Zavaleta, arrangements by Oscar Hernández & Francisco Torres, and the all-stars Danilo Lozano, René Camacho, Justo Almario, Ramón Banda, Joey DeLeón, Alfredo Ortiz, Dayren Santamaría, Oscar Hernández, and guests Poncho Sánchez & Kenny Burrell. The picks here are: "Baila Que Baila," "Ta'Bueno," "Skins," "Ya Lo Vez Corazón," and "Son Wambari."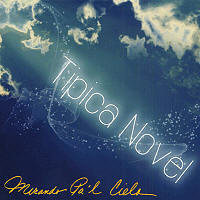 Típica Novel "Mirando Pal Cielo"- It may not be the original Típica Novel of the 70's, but this CD kicks butt and is Charanga at its best. It has many new renditions of classics from the past that you will love: "Máquina," "Salsa Novel," "Swing La Moderna," "Pa' Que Respeten," "Ron Con Limón," "No Me Regañes," and "Estás Como Campana.".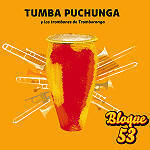 Bloque 53 "Tumba Puchunga y Los Trombones de Tromboranga" - Where Joaquin Arteaga's vibe sound meets the trombones. Bloque 53 has been doing great work in the past few years and this new CD has some great dance music. Hot tracks include "Cógelo Ahí," "El Muñeco De La Cuidad," "Bravo Rumbero," "Me Alborotas," "Misterio," "Envidia" and "El Hijo Del Sonero."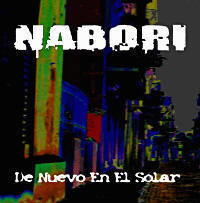 Nabori "De Nuevo En El Solar"- Milwaukee- based band led by percussionist Wichy Ayala & vocalist Roberto Figueroa, whose recording can be easily compared with those from Puerto Rico, New York or anywhere else. Just listen to "Quién Te Raspó?", "Encuentro," "Salsipuedes," "Salao," "Camina Conmigo," "& "Laberinto.".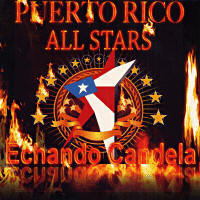 Puerto Rico All Stars "Echando Candela"- A mostly new cast of all stars (as it should be, with vocalists Andy Montañez, Luisito Carrión, Juan Pablo Diaz, Pedro Brull, Alex D'Castro, Jerry Medina, Paquito Guzmán, Gilda González, Darvel García, Luigi Texidor, Michelle Brava, Moncho Rivera, Sammy González, Rico Walker, Yolanda Rivera, Nahyra, Wichy Camacho and Pichie Pérez. The CD has two previously recorded tracks and three outstanding new ones "Soy Puerto Rico," "Echando Candela" & "Tú Dices Que Eres Bravo," but I could have done without the cheesy Echando Candela instrumental that just had the vocals lifted.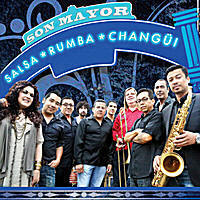 Son Mayor "Salsa-Rumba-Changui…Y Que?"- Los Angeles' longtime Salsa band that makes its debut on its 20th anniversary -- a worthwhile purchase. The band is led by the Ortiz brothers Eddie, George, Alfred and Julian, with some impressive tracks from their club performances: "Son Mayor", "Y Qué?", "Aguabella," "Mi Quinto," "Tumba La Caña," "De Dónde Viene Usted, Perico" and "El Changui."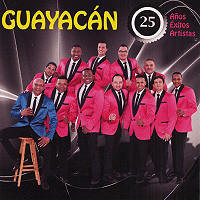 Guayacan "25 Años, 25 Exitos, 25 Artistas"- A great concept CD in which 25 vocalists sings the orchestra's 25 best hits of the past 25 years. Amongst the vocalists you have Willy García, Gilberto Santa Rosa, Ray Sepúlveda, Ray De La Paz, Gustavo Rodríguez, Grupo Niche, José Alberto, Charlie Cardona, the Lebrón Brothers, Mayito Rivera, Choco Orta, Andy Caicedo, Pedro Brull, Wichy Camacho, Roberto Lugo, Tirso Duarte, and Hansel Camacho.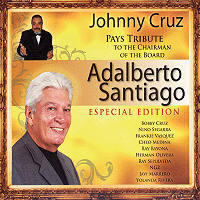 Johnny Cruz "Pays Tribute to The Chairman of The Board"- A great concept tribute to vocalist Adalberto Santiago and his days and hits as a soloist and with Barretto. Joining timbalero Johnny Cruz are Ray Sepólveda. Yolanda Rivera, Cheo Medina, Herman Olivera, Bobby Cruz, Frankie Vázquez, NG2, Javi Marrero, Nino Segarra and one of the hot new vocalists today Ray Bayona.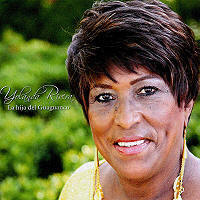 Yolanda Rivera "La Hija Del Guaguancó"- 2013 was a big year for Yolanda, as you have seen her name on various projects, but her solo CD is reminiscent of her years with la Ponceña. All great dance songs by one of Salsa's under-rated vocalists that still has swing. The picks here are "La Hija Del Guaguancó," "Mi Rumba,""Que No Me Paren La Rumba," "Quien Tiene La Razón," "Yo No Tengo Marido," and "Defendiendo Verdad y Honor."
Yunior Terry & Son De Altura "Mi Bajo Danzón"- This CD came out at the end of 2012 with hot new vocalists Pepito Gómez, Gerardo Contino (who has his own CD out with his band) & Rolando De Los Reyes on "Tumba Randy," "Fiesta María," "Mambo No.7" "Dime Por Qué," "Astronauta" and "Dr. De Madrugada."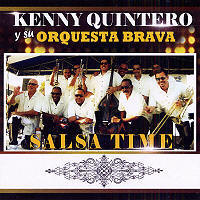 Kenny Quintero y su Orquesta Brava "Salsa Time"- Another virtually unknown artist that has been around for some time and makes the list with this breakthrough and the hits "Salsa Time," "Gózalo," "Cómo Será," "Salsa Na Ma," "The Morning After," "Pimienta," "Marimbore," "El Camino," and "Se Bombolea."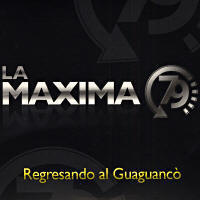 La Maxima 79 "Regresando Al Guaguancó"- This one comes to us from Italy, when DJ Fabrizio Zoro teams up with Massimo Scalici to produce a good selection of Salsa tunes, with a new concept used on the tracks "Pobrecita" & "El Trigueño Cintura" by DJ Fabrizio. Where many of us try to clean up old vinyl to transfer them to our computers/devices here Fabrizio actually added old vinyl touches to give these new tracks an old sound. When I first heard "El Trigueño Cintura" I, as well as many fans worldwide, believed that with that sound La Maxima 79 was a band from 1979. Many people contacted me to ask if I knew of them and to my surprise it is a brand new project. The two vocalists El Guille and Leo Wilber do great jobs throughout the CD.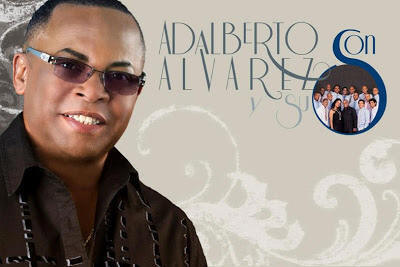 Adalberto Alvarez y su Son "Respeto Pa' Los Mayores"- With arrangements by veteran Joaquin Betancourt and the young talented pianist Dhayane Rivera, the best tracks are: "Agua Fría, Agua Caliente," "La Lengua," "Prepárate Para Lo Que Traigo," "Somos Latinos," "Nadie Te Va A Querer," "Piedras En El Río," "Dime Tú, Qué Puedo Hacer," and "Los Caminos De Ifa." Adalberto Alvarez is one of the true modern pioneers of Cuban music and his daughter Jennifer has been a staple of this band for years.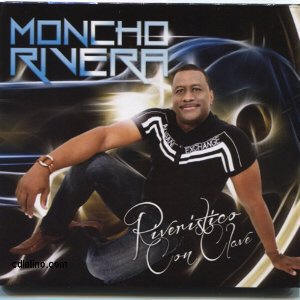 Moncho Rivera "Riveristico Con Clave"- By far Moncho's best recording yet, where every song swings: "Riveristico," "Lejanía," "Convivencia," "Dilema," "Al Son De Mi Musiquita," "Crianza Urbana," "Arrancanaimandongo," "Canto Lo Que Escribo" and "Acostumbrado A La Rumba," with arrangements by Javier Vázquez, Eric Figueroa, Edwin Rodríguez & Richard Trinidad.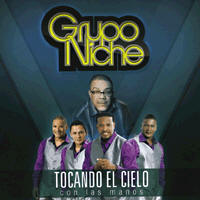 Grupo Niche "Tocando El Cielo Con Las Manos"- A tribute album to the late Jairo Varela, with no version songs. With all new material well done by the band and their latest vocalists (Elvis Magno, Arnold Moreno, Yuri Toro, Mauricio Guerrero), this CD will rank amongst their best. Check out "El Hijo," "Ya No Hables," "Tocando El Cielo Con Las Manos," "Seducción," "Aprieta," "Cuatro Estrellas, Un Sol," "La Novia," "Un Día Después," and "Eres Tú."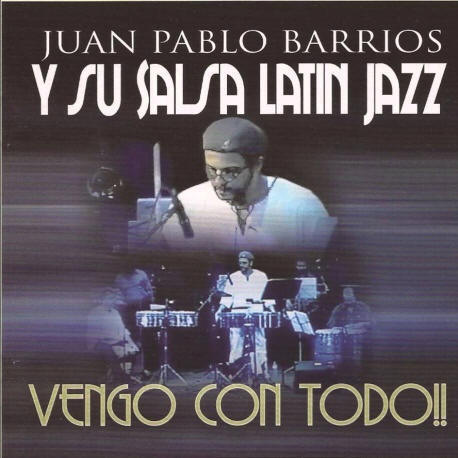 Juan Pablo Barrios y su Salsa Latin Jazz "Vengo Con Todo"- Top Venezuelan percussionist who shines with every new release and has Wiwi Buznego & Noel Machado on vocals. The band does a fine job on "I Dream of Jeannie," "Palo," "Oye Bien," "Maina Funche," "Mambo Cha, "Pa' Que Lo Gocen Todos," "Compay Lobo," "Tiene Saoco," "Cuatro Pailas" and "Shiny Stockings."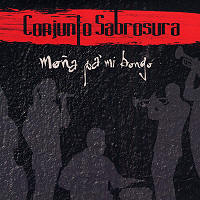 Conjunto Sabrosura "Moña Para Mi Bongó"- Puerto Rican band that features the vocals of Mayte Pérez and guests Pancho Amat & Claudio Prodigio, with the highlights of the CD being: "Son Sabrosura," "Moña Para Mi Bongó," "La Percusión," "Cuba y Puerto Rico," and "Vicente y Bernabé."

Cheo Navarro "Pa' Los Que Saben (For Those Who Know)"- Also from Venezuela, with the all-stars Johan Muñoz, Juan Pablo Barrios, Marcial Isturiz, Alberto Crespo, Eliot Rivero, Edgar 'Dolor' Quijada and others (also part of Bailatino), that is the reason for the unique sound on the numbers "Mi Socio," "Aunque Mi Papi No Quiera," "El Bebé," "Por Primera Vez," "Yo Ya," "Apúrate Mi China", "Sonaré" and "Estamos Chao."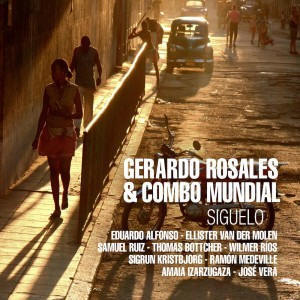 Gerardo Rosales & Combo Mundial "Síguelo"- Venezuelan that has established himself in The Netherlands for many years, with various concepts, and this as his latest includes "Síguelo," "Dakar Punto Final," "Ahí Na' Ma," "Popurri De Pachanga" and "Colombia Pachanga."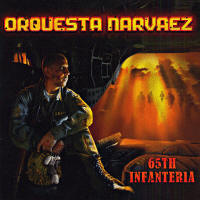 Orquesta Narváez "65th Infanteria"- A return after nearly 50 years and only one recording for Tico Records (Reincarnation) for trombonist Dewell Narváez. The band recording this new CD makes it the true hit it is: Reynaldo Jorge, Frankie Vázquez, Julio Salgado, José Mangual Jr., Milton Cardona, Ray Bayona, Renzo Padilla (another hot singer that has been proving himself for years), David Lugo, and Willie Amadeo. Look for "El Otoño," "Mi Amor," "Vamos A Gozar," "Bruca Manigua," "Seguiré Cantando" and "65 Infantería" to continue to do well in 2014.
"Melaza"- New York-based new act that features the talented vocalist Renzo Padilla on "El Niche," "De Nueva York," "Mal Amigo," "El Fregabook" and "Los Suegros." We hope to hear more from this band and their fine dance music.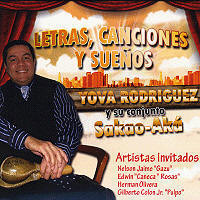 Yova Rodríguez y su Conjunto Sakao-Aka "Letras, Canciones y Sueños"- With invited guests Nelson Jaime 'Gazu', Herman Olivera, Gilberto Colón 'El Pulpo' and Edwin Rosas on "Requisitos," "2780 Grand Concourse," "Si Te Piensas Ir," "Según Pasa El Tiempo" and "Batalla De Amor."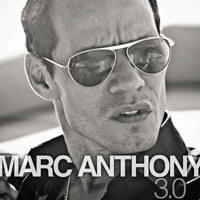 Marc Anthony "3.0"- After nearly ten years of not recording a new Salsa album ('El Cantante' really does not count), Marc does prove that he is in a league by himself as far as his vocal chops. While the lead track, "Vivir Mi Vida" was not a slam dunk-type of hit, at non-commercial radio, the CD does have some songs proven to be commercial hits: "Volver A Comenzar," "Dime Si No Es Verdad," "Hipocresía" and "Cautivo De Tu Amor."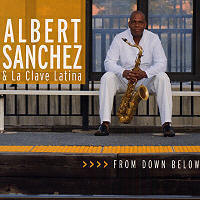 Albert Sánchez & La Clave Latina "From Down Below"- Another surprise recording from Puerto Rico by saxophonist Albert Sánchez, with Frankie Vázquez and Willy Torres as guests. The pickhits here are "Fuerza Cara," "Tumba Moderna,"" Nota Para Una Doncella," "Quiéreme" and "Chango Ta' Beni."
And now my Top 15 Latin Jazz Picks for 2013: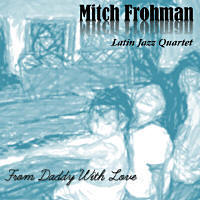 Mitch Frohman & Latin Jazz Quartet "From Daddy With Love"- Longtime Tito Puente Orchestra member releases the long awaited 2-CD set that tops our list, with just a quartet of the Curtis Brothers Luques & Zaccai along with drummer Joel Matos. With guest Johnny 'Dandy' Rodriguez on the bongos, the quartet shines on "Mambo De Nice," "Cha Cha With The Bronx Horns," "Sex & The City", "48 Cha Cha," "El Rumbón Del Bariton," "Accents Con Ritmo," "Mongo's Groove" and "Mambo Sin Frontera."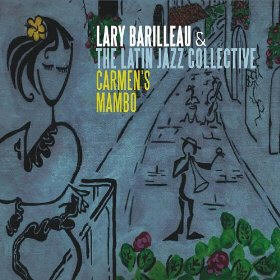 Lary Barrilleau & The Latin Jazz Collective "Carmen's Mambo"- Seattle-based top Latin Jazz band led by percussionist Lary Barrilleau, who has been playing for 30 years. This current debut has Doug Beavers, Marco Díaz, Melecio Magdaluyo, Mike Olmos, Jay Thomas, Eric Rangel, and guests Pete Escovedo & Julien Priester. Tracks here include: "Carmen's Mambo," "Pa'Lante," "Nica's Dream," "Los Unicos" and "Se Acabó."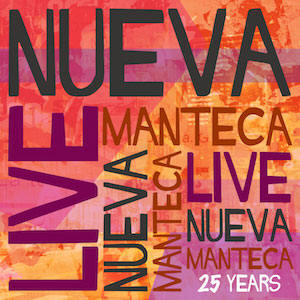 Nueva Manteca "25 Years-Live"- Long overdue project by pianist Jan Laurens Hartong, who started the band back in The Netherlands in 1987, and has always showcased a different concept and /or tribute. The band just celebrated its 25th anniversary with a 2-CD live set that includes CD#1 recorded in 2013 at the Bimhuis, in Amsterdam. For this concert the band, minus Hartong, played mostly pieces from the project Chicano Rock that was a tribute to the Latin Rock movement of the 0t's, with Carlos Santana as a focal point. The combination of Rock with Afro Cuban music is superb. The second CD was from a radio broadcast from 20 years ago, made for "Trossesjun," a famous program in The Netherlands, with guest Orestes Vilató. Here the Jazz standards are given an Afro Cuban twist as only Nueva Manteca can do.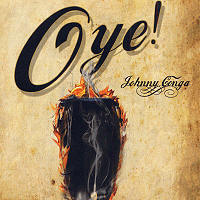 Johnny Conga "Oye"- Veteran Brooklyn-born, Seattle conguero surprised us with this gem that includes Tito Puente's "Mambo Diablo," Lee Morgan's "Sidewinder," Wayne Shorter's "Footprints," Johnny's own "Mambo For T'Jader" and the T'jaderish "Chablue."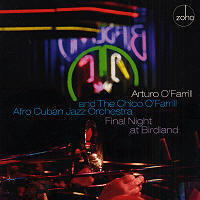 Arturo O'Farrill & The Chico O'Farrill Afro Cuban Jazz Orchestra "Final Night At Birdland"- This historic final live recording is a delightful tribute to the compositions of suites by Chico O'Farrill and his influence on Latin Jazz, as well as his arrangement skills showcased on "Three Afro Cuban Jazz Moods," "Tanga Suite," and "Fathers and Sons, From Havana To New York and Back Again." Arturo has always been able to get the best big band musicians in New York, like Pete Nater, John Walsh, Vince Cherico, Jim Seely, Tony Rosas, Joe González, Peter Brainin, David Bixler, & Sam Burtis, with guests Alto saxophonist Michel Herrera and Arturo's sons Zacharry & Adam.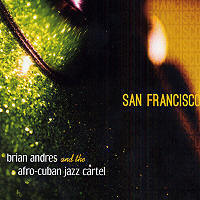 Brain Andres & The Afro Cuban Cartel "San Francisco"- Bay area drummer, whose project is co-produced by Pacific Mambo Orchestra/ pianist Christian Tumalan. Along with Jamie Dubberly (who leads his own band Dharma), Steffen Kuehn (co-leader of PMO), Patricio Angulo, Camilo Landau, and Carlos Caro, to name a few, the band rocks on "Sandcastle," "Black Market," "San Francisco Tiene Su Propio Son," "Nothing But Trouble," "Como Mi Ritmo No Hay Dos" and "Bugs On A Windshield."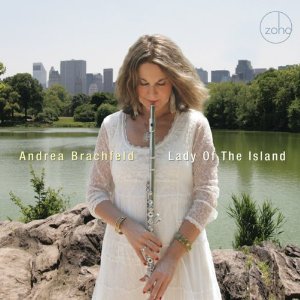 Andrea Brachfeld "Lady Of The Island"- Andrea's quartet is joined by guests that include co-producer Bill O'Connell, Chembo Corniel, Wallace Rooney, Wycliffe Gordon, Yasek Manzano and Todd Bashore. The hit picks here are: "Lady Of The Island," "Eye Of The Hurricane," "Four Corners" and "Birdlike."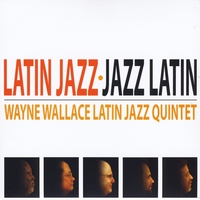 Wayne Wallace Latin Jazz Quintet "Latin Jazz-Jazz Latin"- Considered one of the premiere trombonists/producers in all Latin Jazz, who surpasses himself with every new CD, and nominated for the Grammys. Here you get the awesome tracks: "A Ti Te Gusta," "La Habana," "Estamos Aquí," "Melambo," "Puertas Y Caminos," and "Pasando El Tiempo," with Murray Low, David Belove, Michael Spiro and drummer Colin Douglas. Check out John Coltrane's "Giant Steps" as a merengue, and you have Pete Escovedo as a guest on "La Habana." The vocals are provided by Orlando Torriente, Jesús Díaz and John Santos.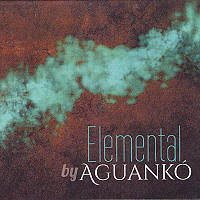 Aguanko "Elemental"- Real life Doctor Albert Nacif moonlights as conguero for the Michigan band Tumbao Bravo, and leads his own band on this debut with the tunes "La Bicicleta," "Chiquita", "Chacho" and "Chasin Chano."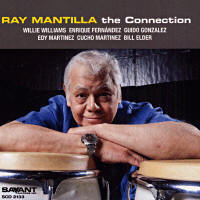 Ray Mantilla "The Connection"- A 'Hall of Famer' back again with the talents of Edy Martínez, Enrique Fernández, Guido González & Willie Williams, with the spotlight on the numbers "The Simple Life," "New Moon," "Soñando Con Puerto Rico," "Blues For Ray," "Andean Fantasy" and "Los Apolypticanos."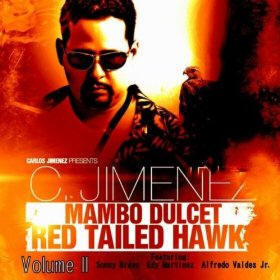 Carlos Jiménez Mambo Dulcet "Red Tailed Hawk, Vol.2"- Talented flute player that has grown into one of today's hotter acts, worthy of more exposure and has three great pianists on this CD: Sony Bravo, Alfredo Valdés Jr. and Edy Martínez. The hits are "Descarga TP," "Mi Ritmo" and "Tanto Rogarte," as well as some other covers.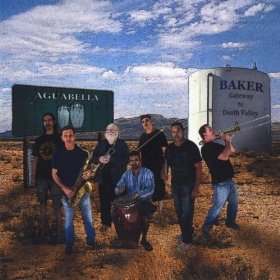 Aguabella "Baker Gateway to Death Valley"- led by saxophonist Benn Clatworthy, this West Coast band was Francisco Aguabella's last band before passing away, and does a very good job on their own with the tracks: "Bemsha Swing," "The Boxer," "Our Destiny Now" and "Disaster in Barcelona."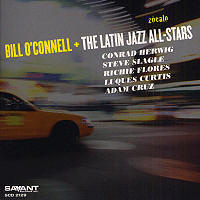 Bill O'Connell & The Latin Jazz All Stars "Zocalo"- Longtime veteran who has developed a unique styling in his recordings, is best known in the Latin world as the go to pianist for Dave Valentin. His Latin Jazz stars include Conrad Herwig (today's Barry Rogers), Adam Cruz, Richie Flores, Luques Curtis (one of the young hot bassists today) and Steve Slagle.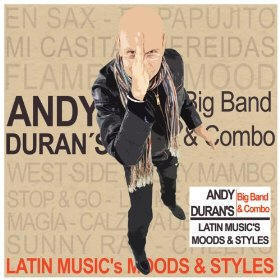 Andy Duran's Big Band & Combo "Latin Music's Moods & Styles"- Never one to let his fans down, Andy recorded this CD with the entire orchestra live, with superb improvisations from trumpeters Felix Gil & Vicente Freijiero, Jesús Bosque on vibes, alto saxophonist Benjamin Brea (to whom Andy dedicated the recording), piano & accordion by Jose 'Tuky" Torres, guitar by Luis González, Jorge Rivera on tenor sax, and the percussionists Renzo Hernández, Daniel Cadiz, JJ Hernández and Rafa Gonzáez. The tracks I picked were "Stop & Go," "Flamenco Mood," "Sunny Ray," "Cheers", "Calzada Del Cerro," and "Let Me Out Here."
Some runner ups that just missed the list include Gilberto Santa Rosa, Luisito Rey, Manolito Simonet, Alexander Abreu Havana D'Primera, El Maestro Seda, Enrique Alvarez & Charanga Latina, Maraca, Chucho Valdés, Sonora Ponceña, Cuban Salsa All Stars, and Bailatino. I want to thank Latinos Unidos Record Pool's Willie Otero for constantly providing many of these new recordings, for me to be able to review and consider.
Si tiene alguna pregunta o sugerencia, por favor contácteme al siguiente correo electrónico: nelrod57@gmail.com
___________________________________________________________
Derechos Reservados de Autor
Herencia Latina
Edición Marzo-Abril 2014