What was the best year for Salsa recordings?
By Nelson Rodríguez
What were the best years when it came to the best recordings released in the world of Salsa? Some years back, I wrote an article for Latin Beat Magazine on what I considered to be my favorite year in Salsa (with some Jazz) music, by asking the question "Was 1977 the Best Recording Year We've Ever Had?"
I have now updated that article and added a twist to the initial question, with an answer I received from my good friend Raúl Rico Jr., at KCLU, where he does his Thursday night program "Jazz Latino," and I where have done the Saturday Night Salsa program for the past five years.
Have you ever stopped to think what might have been your favorite year for anything in particular? Was it the year you got married…the year you graduated….the birth of a child …or a huge promotion? Well, for me there is one year that I remember in New York City, when the events of the year included Elvis Presley dying at age 42, Star Wars (the movie) opened to record breaking attendances, the first TV Latino comedian Freddie Prinze (who became an inspiration to millions) took his own life, the Son of Sam was finally captured after terrorizing the city, Jimmy Carter became the 39th President, and the biggest event for us in the city was the 'Blackout.'
The year was 1977, but it was none of these events that stayed most in my mind! What I remember most of that year was the amazing amount of recordings in the Afro-Caribbean genre that stand today as classics. As a DJ, going to the record shop each week was a treat!
Up to this point in 1977, Fania Records had a deal, during the 70's, for Fania radio programs over WBNX (NY/NJ), KALI (Los Angeles), XEWF (El Paso), WFAB (Miami) and WFAN (Washington, DC). Some considered it payola! Dealings with the owner led to some of the sponsorships at radio to shut down. KALI in Los Angeles not only lost the Fania sponsorship, but also DJ/Host Chico Sesma's dismissal. The WBNX show with Polito Vega continued for some years. The sale of popular Salsa LP's rose to $5.98-$6.98.
Ray Barretto performed on 'Sesame Street' and Tito Puente on the 'Donny & Marie Show'. Bobby Rodríguez y La Compañia's hit "What Happened" was getting heavy airplay and rotating on various R&B stations, including WBLS and WNUR. WBLS was also home to Ricardo Marrero & Times' "Southern Boulevard" and "A taste Of Latin." That same year I met Bobby & Bill Marin, who turned me on to Jimmy Sabater's Disco 12" version of "To Be With You," that I spun at every gig I did that year.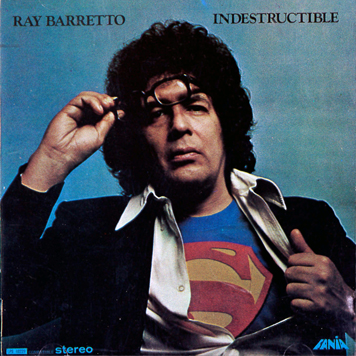 Jazzmobile was huge bringing 'live' concerts to the streets of all the boroughs, and Eddie Palmieri, who I met at a Jazzmobile event, signed to Epic Records for 3 recordings. I next saw him at the Corso, which was celebrating their 10th anniversary in 1977.
On April 28th, Club Aquarius, in Puerto Rico, had the Puerto Rico All Stars, Revolución 70, Tommy Olivencia, Roberto Roena y su Apollo Sound perform in a farewell to Andy Montañez, who was off to Venezuela to start a two year contract with Dimension Latina for a reported $75,000 per year.
In October Tony Moreno takes over at TH Records (Top Hits) and in December signs the first three Salsa acts: Paquito Guzmán for a reported $48,000, Willie Rosario for $50,000 and Tommy Olivencia for $100,000 ($10,000 /LP) -- all for a 5-year flat rate.
Looking in retrospective at the past four decades and history of this great music, we can look at this particular year as a peak in legendary recordings. While the year 1976 was a very good one (many recordings were still selling and charting well into 1977), as was 1978, for me 1977 had some impacting recordings that became classics, starting with my Top 25 LPs:
1-Willie Colón/Rubén Blades "Metiendo Mano"
2-Sonora Ponceña "El Gigante Del Sur"
3-Típica 73 "The Two Sides of Típica 73"
4-Puerto Rico All Stars (their debut)
5-Celia Cruz & Willie Colon "Only They Could Have Made This Album"
6-Machito "Fireworks" (w/ Lalo Rodríguez)
7-Johnny Pacheco "The Artist"
8-El Gran Combo "International- El 15to Aniversario"
9-Pupi Y Pacheco "The Two Musketeers"
10-Tito Puente "The Legend"
11-Ricardo Marrero & The Group "Time" (w/the debut of DaveValentin)
12-Orquesta La Grande (w/ a young Gilberto Santa Rosa)
13-Tito Allen "Ahora Y Siempre"
14-Charlie Palmieri "Con Salsa y Sabor" (w/Meñique)
15-José Mangual Jr. "Tributo A Chano Pozo"
16-Frankie Dante & The Flamboyan All Star Band
17-Alegre All Stars "Perdido"
18-Jose Mangual "Buyu"
19-Palmieri and T'Jader
20-Orquesta Cimarrón "Erupción"
21-Fania All Stars "Rhythm Machine"
22-Justo Betancourt "Distinto y Diferente"
23-Oscar D'León "2 Sets Con Oscar D'León y su Salsa Mayor"
24-"Cachao y su Descarga 77, Vol.1"
25-Yambu "African Queen"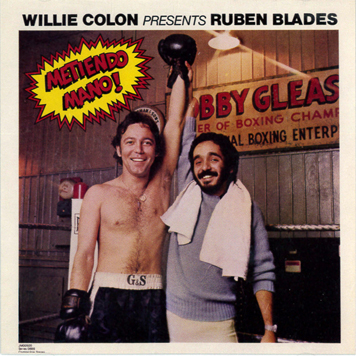 During that same year, you had releases and carry overs from 1976 by Héctor Lavoe (De Ti Depende), Típica 73 (Rumba Caliente), Libre (Con Salsa…Con Ritmo, Vol.1), Mon Rivera (Mon y sus Trombones), Tito Allen (Feliz y Dichoso), Conjunto Universal (Salsa Caliente), Andy Harlow (Latin Fever), Bobby Valentin (Afuera), Fania All Stars (Tributo a Tito Rodríguez), Celia, Johnny, Justo y Papo (Recuerdos De Ayer), Ray Barretto (Tomorrow-Barretto Live), Bobby Rodríguez y La Compañía (Salsa At Woodstock), Orquesta Santurce, Frank Ferrer (Yerba Bruja), Johhny Pacheco (El Maestro), Grupo Folklórico y Experimental Nuevayorquino (Lo Dice Todo), Sonora Ponceña (Conquista Musical), Cachao (Dos), Willie Colón (El Baquiné De Los Angelitos Negros), Fajardo (El Talento Total), the Lebró n Brothers (10th Anniversary), Arturo Campas & his CharanSoul Orchestra, David Amram (Havana/New York), JoeAndino (El De La Llave Soy Yo), Cheo Feliciano (Cheo's Rainbow & Mi Tierra Y Yo), Oscar D'León ( El Oscar De La Salsa), Belmonte (Ole!), Charanga Chicago, Angel Canales (Más Sabor), Willie Rosario (Gracias Mundo), Larry Harlow (El Jardinero Del Amor w/ Junior González), Conjunto Cristal, Bobby Paunetto (Commit To Memory), Ismael Miranda (Este Es Ismael Miranda & No Voy Al Festival), Aragón (Aragón 77),Wilfrido Vargas (El Jarro Pichao & ..y sus Beduinos), Orquesta Borinquen, Conjunto Candela (Vol.2), Lou Pérez (De Todo Un Poco), Combo Caliche (Canta Freddy Cruz), Pete Escovedo (Solo Two w/ daughter Sheila E), Juan Pablo Torres (Con TodosLos Hierros), Mongo Santamaría (Sofrito & Amanecer), Roberto Torres (Están En Buenas Manos), La Corporación Latina (El Orgullo De Puerto Rico), Primitivo Santos (En Puerto Rico), Chivirico Dávila (Brindando Alegría), Otto De Rojas (El Fiestón Del Año), Raffy Díaz y su Orquesta, El Clan De La Salsa (A Millón), Fuego 77 (Fuego), Ismael Quintana (Amor, Vida y Sentimiento), Pedro Conga y su Orquesta Internacional (Joaco Muerte), Pete 'El Conde' Rodríguez (A Touch Of Class), Johnny Pacheco y Melón (Llego Melón), Ismael Rivera (De Todas Maneras Rosas), Haciendo Punto En Otro Son (El Son Que Te Traigo Yo), Conjunto Impacto (debut), Linda Leida( Aquí Está Linda) debut, Tommy Olivencia (El Negro Chombo), Richie Ray y Bobby Cruz (Reconstruccion & Viven), La Lupe (One Of A Kind), Grupo Tres (Antilles Holandesa-"Pa'Mi Pueblo"), Orquesta La Traviesa ( A Corre To'El Mundo), La Banda y su Salsa Joven debut, La Cosa Nostra, La Bandita (Con Todos Los Hierros), Conjunto La Perla (Que Coincidencia), Enrique Lynch (La Quinta Sinfonía De Beethoven En Salsa), Los Pacheco (Candela Con Los Pacheco and Oye Nene…Llegaron Los Pacheco), Piro Montilla (Como Es), The Big Kimbos with Adalberto Santiago, Latin Tempo (Sangre Nueva), Louie López and his Orchestra, Roberto Roena y su Apollo Sound (Lucky 7, La 8ta Maravilla & #9), La Renovación (A Todo El Mundo Le Gusta), Dioris Valladares (Pa' Bailar Na'Ma), La Consagración (Si Te Vas Mi China), Charanga 76 (Charanga 76 & Encore), Raphy Leavitt y La Selecta (De Frente A La Vida & Con Sabor A Tierra Adentro), Willie Bobo (Tomorrow Is Here), Conjunto Saoco (Macho Mumba), Rolando LaSerie y Johnny Ventura (Dos Aces Al Tiro), Adalberto Santiago (Adalberto), Federico y su Combo Latino (Ayer y Hoy), Mario Ortiz y su Salsemble (Borinquen Flame- also with Gilberto Santa Rosa) & Mario Ortiz (La Calandria En Salsa), Silvestre Méndez y sus Amigos (Salsa Cubana), Wuelfo (Y Sigue La Salsa), Heriberto y su Saoco (Sabiduría), Lobo y su Grupo (Lobo…Es La Salsa), Los Astros (Invictos y Bailables),Yakambu (Salsa), Combo Salsa y Pimienta (de Guillermo BernalMontalvo), Fogata Cmbo (Que Barbaridad), Dacho Pablo & his Conjunto (El Ladrón), Guararé debut, Junior González (Tiempos Buenos) debut, Ralphy Santi y su Conjunto debut, Tito Gómez (Para Gozar Borinquen) debut, Dimensión Latina (Presents Andy Montañez and 780 Kilos De Salsa), Francisco Aguabella (Hitting Hard), Banda Ross 77, Orquesta La Fuerza Latina, Los Dementes (Canta Tito Hernández' Mi Deuda De Amor, Chevere & Yo Soy El Propio Guaguancó), Los Satélites (Di Corazón & Pa' Lante Es Pa' Lla) Joe Madrid (La Moña & Pasadísimo vol.2), Carlos Miranda (El Men De La Salsa), Nelson y sus Estrellas (Salsa Fresca),Graciela Y Mario (La Botánica) and even Santana's "Festival" was laden with heavy tropical rhythms and percussion.
While Sociedad 76 and Orchestra Broadway's "Pasaporte" were released in 1976, they were heavy throughout the year 1977 at clubs and radio worldwide. Ray Barretto was at Atlantic Records with "Eye of The Beholder" and his flute player Artie Webb did "Love Eyes."
I may have forgotten a few recordings (mostly because of the lack of actual release dates), but these were some of the LP's I was playing, and many from my vinyl crate (milk crates), and many DJ's were also spinning. The huge New York/Puerto Rico influence was at a peak in 1977, which rode into 1978, and by 1980 it was introducing us to a whole new generation of stars.
This time period had established artists such as Ray Barretto, Libre, Típica 73, Eddie Palmieri, Willie Rosario, Machito and the Fania Records clan nurturing the next wave of awesome musicians that paid their dues in the 80's & 90's (the Salsa sensual era), and began to flourish as bandleaders and solo recording artists after the 90's.
One Final note: I wrote in this article that today (the 2000's), while everything media- wise as we knew it had changed, we were still getting a huge increase in great recordings that may rival 1977. However, only time would tell us in maybe another ten to thirty years?
What was your favorite year for recordings?
Several years ago I discussed this article I was doing with Raúl Rico Jr,. while we recorded some shows on a Thursday night, and without hesitation, Raúl responded '1974.' I kept this in mind and promised myself that I would one day do the research in my collection and test his hypothesis. I believed him, but wanted to see what releases came out in 1974 and which were the most impacting.
1974 was a very interesting year, where the cost of gas was .55 cents a gallon and the 55 MPH speed limit was imposed to preserve gas…Richard Nixon was the first President forced to resign after the Watergate scandal…The Sears Tower in Chicago became the tallest building in the world and the Patricia Hearst kidnapping kept people at the edge of their seat… and Hank Aaron hits his 715th homerun.
The Hustle takes form with hits by George McCrae, MFSB (Mother Father Sister Brother-The Sound Of Philadelphia), Barry White, Carl Douglas, The Three Degrees, Love Unlimited, The Jackson 5 and the Hues Corporation.
NARAS had its 1st NYC Chapter seminar on Latin Music with Max Salazar, Larry Harlow, Charlie Palmieri, RayBarretto, Paquito Navarro and Rene López on the panel.
In 1974, Cariño Records, a subsidiary of Caytronics Corporation, and U.S. distribution of RCA Latin, released a collector's series of Cuban & Puerto Rican recordings from 1944-1956, aimed primarily at New York, Miami, Chicago, and Puerto Rico, with liner notes by musicologist Rene López and independent producer/collector Andy Kaufman. The initial pressings were of 5,000 units each, with such artists as Arsenio Rodríguez, ConjuntoModelo, Belisario López, Arcaño y sus Maravillas, César Concepción, José Curbelo, El Conjunto Kubavana de Alberto Ruiz, and René Álvarez y su Conjunto Los Astros.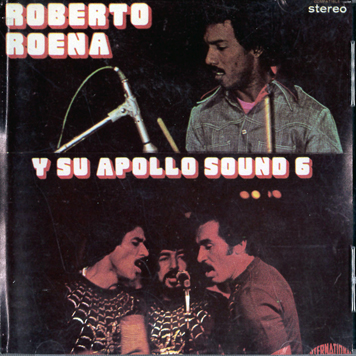 On April 20, Willie Colón and Eddie Palmieri packed 4,000 fans into the Hollywood Palladium. Southern California was a late arrival to the Salsa scene, but developed airplay at KAGB-FM,KALI-AM, KUSO with Sabroso Oso, KCSN-FM with Mario Duarte, KWKW-AM with Edgar Bravo, KBCA-FM with Richard Leos and KPFK-FM with Antonio Salazar.
Rock, Funk and R&B acts like Mandrill, War, Joan Baez, Stevie Wonder, Vicki Carr, Chicago, incorporated Latin Rhythms into their recordings, but many Rock acts had percussionists since the late 60's. In 1974 the use of Latin percussion started to escalate.
On May 1st , Madison Square Garden celebrated the Latin Music Festival with Johnny Pacheco / Celia Cruz, Fausto Rey, Roberto Roena y su Apollo Sound, and Machito/Graciela.
Carnegie Hall, on May 24th, was the place to be when theTico/Alegre All Stars united and had a recording that featured Ismael Rivera, Charlie Palmieri, La Lupe, Joe Cuba Sextet, Vicentico Valdés, Yayo El Indio, Javier Vázquez and Héctor Rivera. The headliner was Tito Puente, who received a composer's trophy from Big Seven Sound publishers of "Oye Como Va" and "Para Los Rumberos," which were huge hits for Tito, but even bigger for Carlos Santana ('Oye Como Va' from the 1970 Abraxas LP and 'Para Los Rumberos' from the 1971 Santana III LP).
A week later, on the 31st, promoter Richard Nater presented the Sixth Annual Latin Music Festival that opened with one of Venezuela's hot new bands, Los Satélites (de Cheche Mendoza). They were followed by Tommy Olivencia, Pellin Rodríguez backed by Kako and his Orchestra, which drew a good response from the half-filled Garden. Vocalist Sophy was a big deal at radio, but fell short during the performance on the big stage. The Cal T'Jader Quartet, believe it or not, got the crowd going again, but his set was too short. Kako and his Orchestra came back out on stage that was highlighted on the final number, when Kako Jr. (Richie Bastar) joined his father on the timbales, before the headliner Johnny Ventura kicked butt with his overall performance. The MC's were Polito Vega, Paquito Navarro and Dick Ricardo Sugar, and tickets were a ridiculous $5.50 up to $7.50.
TR Records (Tito Rodríguez) signs an agreement with CBS to distribute their product outside the United States.
The Fania All Stars rocked in Caracas, Curacao, Miami, Africa, and Panamá This is when Manu DiBango was hot with "Soul Makossa" and Jorge Santana toured with them. The Madison Square Garden concert on July 26th drew 20,000.
The two hot local bands in Miami are Conjunto Universal and Los Jóvenes Del Hierro. José Curbelo moves to Florida and forms Florida Management, which represents Orchestra Suprema, Típica Tropical, Conjunto Cristal, Casino 74, Orchestra Riverside, Ray Fernández and La Playa Sextet.
At the Roberto Clemente Coliseum in Puerto Rico, fans saw the Cortijo & his Combo reunion with Ismael Rivera, Rafael Ithier, Eddie Pérez, Mario Cora, Martin Quiñones, Roberto Roena, Miguel Cruz, Ray Rosario, Sammy Ayala & Héctor Santos, which resulted in a commemorative recording.
The 1st Mexican concert at MSG drew 34,000, on June 4th, presented twice that day (afternoon & evening) with Trio LosPanchos (CBS), Vicente Fernández (CBS), Marco Antonio Muñiz (RCA), and others, after recent successes at Shea Stadium and Yankee Stadium.
My boss-to-be a decade later, Tony Moreno, was at Velvet Records, and 1974 was also the year I graduated from DeWitt Clinton High School in the Bronx, and the LP's I was spinning at house parties were:
1-Ray Barretto "Indestructible"
2-Eddie Palmieri "Live at University Of Puerto Rico"
3-Willie Colón "Lo Mato"
4-Roberto Roena y su Apollo Sound "#6"
5-Eddie Palmieri "Sentido"
6-Celia & Johnny
7-Louie Ramírez "Típico"
8-Fania All Stars "Live at Yankee Stadium"
9-Ismael Miranda "En Fa Menor"
10-Bobby Valentín "Rey Del Bajo"
11-Charlie Palmieri "Vuelve El Gigante"
12- Orchestra Harlow "Salsa"
13-El Gran Combo "#5"
14-Pete Rodríguez "El Conde"
15-Landy Nova "De Ahora Pa'Lante"
16-Tito Puente "Unlimited"
17-Héctor Rivera "Lo Máximo"
18-Monguito Santamaría "En Una Nota"
19-Ocho "Número Tres"
20-Orchestra Power
21-Chaparro "Gozando"
22-Tommy Olivencia "Juntos De Nuevo"
23- Louie Cruz "Coming Out"
24-Wuelfo "El Sonido De La 4"
25- Dimensión Latina "En La Dimensión Latina"
There were many more recordings during that year coming from all over Latin America and the Caribbean, that included: Don Medardo y sus Players, Orquesta Fiesta, Los Hermanos López (El Guiro Pelao), Francis Santana, Johnny Martínez (Salsa Revolution), Pijuan (La Factoría De La Salsa), Sexteto Juventud (El Espiritual De…), Orquesta Casino 77 de Mike Hernández (El Legislador), Orquesta de Willard (Sabor De Puerto Rico), La Orquesta Biltmore ("B"), Guerra 78 (Soul Makossa), Naldo Campos y su Conjunto (El Nazareno), Johnny Zamot (Zamot-Con La Voz de Manny Román), Roberto Torres (El Castigador),Pellin Rodriguez (Quemame Los Ojos), Orquesta La Selecta (Jíbaro Soy & Herido), Tito Rodríguez (En La Soledad),Conjunto Universal (Dando Candela), Ismael Rivera y sus Cachimbos (Traigo De Todo), Orchestra Suprema (The Salsa Family), Sonido Anónimo (Llegó Sonido), Johnny Ventura (Salsa & La Protesta De Los Feos), Charlie Palmieri (ElectroDuro), Típica 73 (2), Impacto Crea (Cobarde), Gus Colón y Orquesta Colón (Kikiriki), Lebrón Brothers (Asunto De Familia), Félix Del Rosario (Tambores De Panamá), Orquesta Dicupé (Aquí Llegamos), El Gran Narcisho w/ Nelson Ferreyray su Combo (En Su Salsa), Cheo Feliciano (Looking For Love), Creación 75 (Quién Es Quién), Fruko y sus Tesos (El Caminante), Marty Galagarza y La Conquistadora (Pinocho), Graciela (Esa Soy Yo, Yo Soy Así), Andy Harlow (La Música Brava), Joe Bataan (Salsoul), Ismael Quintana, Mongo Santamaría (Live at Yankee Stadium), Orquesta Zodiac de José Luis Vizcarrondo, Vitin Avilés (Canto Al Amor), Santos Colón y su Pueblo, Justo Betancourt (Sigo Bravo), Nelson Feliciano, (Frank Ferrer) Orquesta Cojoba, Típica Tropical (Salsa Si), Roberto Torres / Chocolate (Juntos), Osvaldo Valentine y su Orquesta, Seguida (Love Is), Sapo, Los 5 Ases (El Desarropao), Los Van Van (Vol.2 & Vol.3), Herbie Mann (Latin Mann- Afro To Bossa To Blues), Tony Pabón y La Protesta (El Capitán),Orquesta Nater (Blanca Estrella), Los Satélites (Echando Un Pie Sin Complejo & Esto Exploto), Meñique (Soy Hijo De Changó), Nelson Pinedo (A Latin In America), La Orquesta Riviera, Nacho Sanabria (Muévete), Dawin Santiago (Orquesta Puerto Rico), Tico/Alegre All Stars (Live at Carnegie Hall, Vol.1), Cal T'Jader (Putting It Together & Return Engagement), Juan Pablo Torres (Algo Nuevo De Cuba…Superson), Rolando Valdés y Charanga Sensación (Charanga Super Charanga, Vol.2),Cortijo (His Time Machine), Eddie Palmieri (Live at Sing Sing), La Terrífica debut, Raúl Marrero (La Nueva Era), Mario Allison (Ven A Gozar), La Séptima Clave y su Salsa, Johnny El Bravo (Interpreta La Música de Toñito López & Back To Back), Gato Barbieri (Chapter Three:Viva Zapata), Ernie Agosto y La Conspiracion (Cada Loco Con Su Tema), Orquesta Antonetti (La Fiesta), Cabrerita y sus Ideas (Explorando El Ambiente),Orquesta Internacional (Mimi La Pululera), La Fantástica (2001), La Lupe (Un Encuentro Con Tite Curet Alonso), Sonora Ponceña (Sabor Sureño), The Latin Dimensions (Vo.II), Rey Roig y su Sensación (Otra Vez), Enrique Lynch (El Colate), Azuquita y su Melao (En Hollywood), Jóvenes Del Hierro (El Bilinque), Tipica Novel (2) and Javier Vázquez y su Salsa (LaVerdad).
Like my article from 1977 stated, there are many recordings in my collection that came from that time period from 1972 through 1978, and I'm sure some are from 1974, but I have no actual verifications. I'm sure I'll find some dates on those undated recordings, over the years, as the research continues. But 1974 did prove to be a powerful year for Salsa recordings and Raúl was right!
We do know that this was probably the best creative era (The 70's) for Salsa -- the amazing arrangements that are some of the best ever, and the school of great musicians that make up a large portion of anyone's Hall Of Fame.
Derechos Reservados de Autor
Herencia Latina
Edición diciembre 2013