El Condado De La Salsa & Latin Jazz #5-November 2013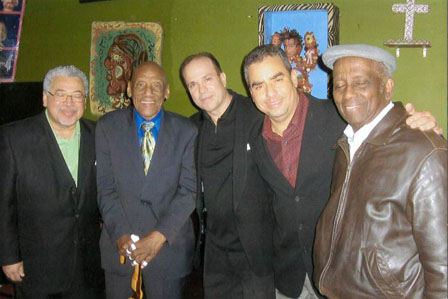 By Nelson Rodríguez
November 2013
El Condado De La Salsa & Latin Jazz #5-November 2013
For 2013 we were expecting new releases by The Fort Apache Band, Cano Estremera, Orquesta Sabadonga, Abrazos Orchestra, La 860, Villariny Salsa Project, Safire (freestyle vocalist from the 80's who did a Salsa CD in the 90's), Tony Succar ( Michael Jackson Salsa tribute), Juicy Jusino, Bandagrande Big Band led by Héctor Martignon, Sonido Criminal (Carlos Mojica), Lawrence y su Orquesta La Vanguardia, Herman Olivera, Andy Montañez & Steve Guasch y su Orquesta Nueva Era, and many more, but they just never came out. We can guess to why the majority did not: money. As independent artists you rely on your own funding to complete the projects. Some of these have been pushed for 2014 releases.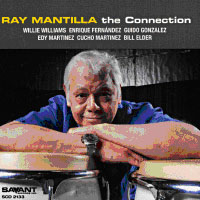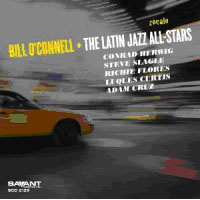 Highnote/Savant Records has been releasing some fantastic Latin Jazz recordings by Dave Valentin, Steve Turre, Ray Mantilla, and Bill O'Connell this past decade, and have three awesome new releases out right now. Ray Mantilla (from my hometown-Da'Bronx- El Condado De La Salsa) has had a long and rich history, having played with many greats since the 50's and having released great solo recordings since. Over the decades he has performed with many diversified acts, and all that comes into play in his latest, "The Connection." Willie Williams & Enrique Fernández do a fine job on reeds, as well as Guido González on trumpet, and the great Edy Martínez (a long time colleague of Ray's) on piano. My picks here include "Andean Fantasy," "Blues For Ray," "New Moon," "Los Apolypticanos," "The Simple Life," and "Soñando Con Puerto Rico".
One of my favorite pianists is Bill O'Connell, since his days with Dave Valentin. Today Bill O'Connell has become a top notched bandleader and pianist, and the 'proof is in the pudding' with his new CD, "Zócalo," with his Latin Jazz All Star Band that includes the genius of trombonist Conrad Herwig, Steve Sagle, Luques Curtis, Adam Cruz and Richie Flores. O'Connell has a vast career that has also included work with Mongo Santamaría, Gato Barbieri, and the Fort Apache Band, but it is his own work where I best enjoy his flavor of Latin Jazz on original music, and exciting new takes on the standards. Just listen to "Joshua," "One Note Mambo," "Zócalo," "Nothing But The Truth," and "The Surrey With The Fringe On Top."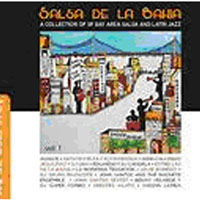 Steve Turre's "The Bones of Art" is a showcase for four trombones (Turre, Frank Lacy, Robin Eubanks & Steve Davis) and the influence of Art Blakey. This is powerful Jazz with the heavy sound of trombones, with a great Latin Jazz track, "Daylight," that features the super hot Pedro Martínez, who has had two CD's of his own in the past years.
Salsa De La Bahía is an awesome compilation of some of the finest Bay Area musicians today, from the Salsa & Latin Jazz fields, on a two CD anthology that will also have a film, "The Last Mambo," coming out soon on DVD. The artists on this wonderful project include John Santos, Avance, Benny Velarde y su Supercombo, Jesús Díaz y su Qba, Vission Latina, Anthony Blea y su Charanga, Orquesta La Moderna Tradición, Orestes Vilató, John Calloway, Louie Romero y su Grupo Mazacote, and Edgardo Cambon (Edgardo y su Candela). My favorite two tunes (because they are new in this recording) are done by Estrellas De La Bahia, who do "Canto, Clave y Candela" & "El Espíritu Del Mambo."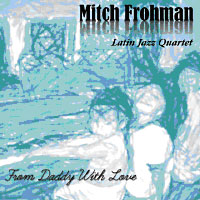 Some musicians get better with time, like vintage wine, and that is what reedman Mitch Frohman has been doing for the past 37 years plus. His skills were sharpened with Tito Puente, Mongo Santamaría, his Bronx Horns, the Mambo Legends Orchestra, and Spanish Harlem Orchestra. Now the Mitch Frohman Latin Jazz Quartet's "From Daddy with Love" brings us to a pinnacle that has given us one of the best Latin Jazz CD's of 2013. He sought the talents of the super hot Curtis Brothers (Zaccai on piano and Luques on bass) and Joel Matos on drums, with guests Johnny 'Dandy' Rodríguez on bongos & congas, Jorge Maldonado on vocals, and spoken word artist Denice Frohman's poetry on "Accents Con Ritmo." Look for "Mambo Sin Fronteras," "Sex in the City" (Mitch was part of the original theme done for the TV series), "Cha Cha with the Bronx Horn," "El Rumbón Del Bariton", and "Mongo's Groove," to do very well at radio.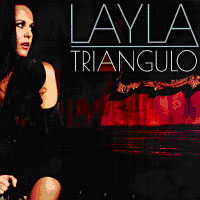 AC Jazz Project's "Conga Buena" is a west coast Timba/Afro Cuban Jazz project led by trumpeter Josiel Pérez (originally the band name belonged to percussionist Long John Oliva), who has been making a name for himself throughout the coast. The musicians on this jumping CD include former members of some of Cuba's premier Jazz & dance bands, like NG La Banda, Klimax, Maraca, Opus 13, and Grupo Afro Cuba. Fans will love "Big Bad Dena," "Sunlight," "El Daño Ya Está Hecho," "Conga Nueva, "and "The Three Nuts Rumba."
When I first saw Layla Angulo's "Triángulo" CD, I thought it was going to be her third Latin Jazz outing. To my surprise, this new CD introduces us to a new side of Layla, who now resides in New York City, who sings Salsa (listen to the hot hit 'La Película'), Bachata & Merengue, and along with her saxophone, is now perched to tackle not only Latin Jazz, but the commercial world if radio.
One band we have not heard from in awhile is Nueva Manteca, from The Netherlands, who are celebrating an anniversary with the 2-CD "Live (25Years)." The first CD is comprised of a concert in the Bimhuis (Holland) in 2012, that was a tribute to Chicano Rock of the 70's (with many Santana songs done by the band as Latin Jazz), and CD #2 is a live performance in January of 1994 (Live at Nick Vollebregts), that includes Orestes Vilató as special guest. While all the musicians shine throughout this CD, guitarist Ed Verhoeff does a superb job on the Santana material. What has made Nueva Manteca an institution for so many years, is the approach they have taken to each of their 9 releases and incorporated into outstanding Latin Jazz.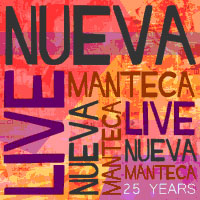 Those of you who remember La Excelencia will love the same band now known as Orquesta SCC (Salsa Con Conciencia). While a few members left, the band is basically intact and has not lost a beat. The sound is still one of 'Salsa Dura' de la calle and Edwin Pérez does a truly divine job on lead vocals, as bandleader/conguero José Vázquez-Cofresí leads the band through some swinging music, which includes hits for an entire world of dancers & fans to enjoy. "Renacimiento" has the hits "Yo Los Invito A Bailar," "Pancho Rumba," "Déjala Que Baile," "Son Son Son Sonero," "La Salsa Que Traigo," "A Mi Estilo," "Original Y Sin Copia," "Alboroto En El Barrio," and the lead single "Basta Ya" will be at all the clubs and radio worldwide very soon.
Pete Rodríguez, the son of the great sonero Pete "El Conde" Rodríguez, finally gets to record a tribute to his father's music as only he can do it…with his trumpet and in some tunes with his voice. "Caminando with Papi" is a great venture for this truly talented young man, who is well showcased throughout the entire CD. In addition to his Austin-based rhythm section, he has longtime friends Luis Perdomo on piano and Robert Quintero on percussion. I loved the tracks "Still Searching," "Arlene," "Cabildo," "Shut up and Play Your Horn," and "Tambo."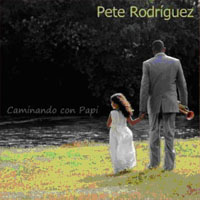 La Máxima 79 is a band from Italy, led by the Italian Fabrizio Zoro (Percussionist), along with Massimo Scalici (Piano, arranger), that take a 70's concept, to give their music an authentic 'Salsa Dura' sound. I first heard of them when the track "El Trigueño Cintura" was sent to me by DJ El Chino from Cali, Colombia. Hearing the scratchy vinyl sound and the name of the band led me to believe that the band was from 1979. That was false…the band used an old vinyl sound DJ technique to the songs "El Trigueño Cintura" and "Pobrecita," and we all were fooled. I love the concept, and the CD works as it gives you the traditional rhythms of Cha Cha Cha (Lápiz Y Papel), Guaguancó (Esa Mujer), Latin Jazz (The Chicken), Mambo and more. The CD is titled "Regresando Al Guaguancó" and La Máxima 79 does a superb job on this debut.
Sometimes we see that long-standing musical institutions may never release a record. It has happened, but in some cases, after many years of performing, you may see a debut recording as in the case of Michelle Rosewoman & New Yor-Uba, celebrating their 30th anniversary with the CD "30 Years a Musical Celebration of Cuba In America." This was well worth the wait in gold, as the talents of pianist Michelle Rosewoman finally shines on CD, with the super hot Pedrito Martínez on vocals. The band New Yor Uba traces in their music the journey of Yoruban culture from Nigeria, through Cuba, and now New York, in this awesome CD.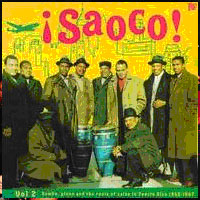 Another similar case is that of the West Coast Salsa band Son Mayor, who released the CD "Salsa-Rumba-Changui…Y Que?," as they celebrate their 20th anniversary this year. Their debut is an awesome testimony to what they have been providing dance fans here in the Southland. The CD has some powerful tracks, like "Son Mayor," "Aguabella" (in tribute to Francisco Aguabella), "Mi Quinto," "De Donde Viene Usted (Perico)" (with vocalist Perico Hernández), "Tumba La Caña," "A México," and "Stardust." Kudos to the Ortiz brothers, Eddie, Julián, Alfredo, George, and the entire band for a job well done.
"Saoco! Vol 2- Bomba, Plena and The Roots of Salsa in Puerto Rico 1955-1967," from VampiSoul, is even better than the first release! You need to listen to the performances by Cortijo y su Combo, featuring Ismael Rivera (El Sonero Mayor), Mario Ortiz All Star Band, Mon Rivera y su Orquesta, Moncho Leña y Los Ases Del Ritmo, Odilio González, Kito Velez y sus Estrellas, Chivirico Dávila, and more. Twenty eight tracks in all for you to discover the early tropical roots of Puerto Rico, that interestingly enough, in many cases were recorded in New York during a time when musicians traveled frequently from the island.
Luisito Rey is a longtime veteran that first hit the scene in the late 60's, and had a classic recording (a hard to find vintage LP 'Here We Go') known as Louie Rey. Since that time, Luisito has had a few CD's, but his latest, "Ahora Vengo Sabroso," is by far his best. Vocalist Ralphy Vega does a good job on my picks "El Que La Hace La Paga," "No Lo Hago Más," "Salsa y Sabor," and "Culpemos Al Licor."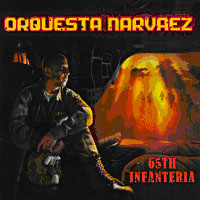 Icelandic bassist/composer Tomas R. Einarsson is an accomplished bassist that has tackled many different genres and adventures in his career, which has produced 17 albums, but "Bassanott (Bass Night)" is a true gem that deserves good airplay at all World & Jazz stations. I truly enjoyed "Bassanott," "Fjallabak"(Behind The Mountains) and "Diboppalula" (Debop-a-Lula).
Tito Manrique & Cosa Nuestra, which first which began as simply Cosa Nuestra, has been around for awhile, creating a unique sound that gives the covers they do a new a new twist, which makes the recordings must-haves. His latest, "La Rumba Final," is the perfect example of taking some known classics and giving them a new flavor. Two earlier recordings by Cosa Nuestra, "Salsa Criolla, Vol. 1" and "Salsa Criolla, Vol.2" (with guest vocalists that include Eva Ayllón doing "El Cantante" as "La Cantante") remake Salsa hits like "Pablo Pueblo," "La Rueda," " Ganas," "Vivir Sin Ella," "Aparentemente," "Yo Me Quedo," "No Me Digan Que Es Muy Tarde," "Señor Sereno," "El Eco De Un Tambor," and "Sin Tu Cariño," as well as Afro Peruvian ballads. These recordings are unique and nicely arranged versions of the classics by Tito Manrique & Cosa Nuestra. The new recording, "La Rumba Final"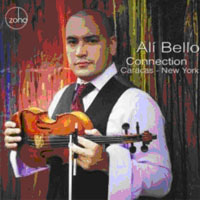 One of the rarest LP's, "Reincarnation," of the 70's belonged to musician Dewell "Duke' Narvaez and his band Orquesta Narvaez (1975-Tico). Today that LP goes for big time 'mula' on the internet. The band was a trombone led outfit with Duke & Ralphie Rodríguez on the bones, Johnny 'Caliente' Carro the pianist, little Jose Morales on timbales, Joe Naveira on bass, Danny Quijano on conga, Manny Grau on bongos and Armando Vázquez as the lead vocalist. Today Dewell Narvaez is back with a new studio production, "65 Infantería," backed by some of the best New York has to offer (José Mangual Jr., Milton Cardona, Reynaldo Jorge, David Lugo, Julio Salgado, Frankie Vázquez, Renzo Padilla, Rey Bayona, and many more). Loved this new recording, especially "Mi Amor," "El Otoño," "Tú Verás," "Vamos A Gozar," and "Me Voy."
Violinist Ali Bello, from Venezuela, is one of today's hot, new most-sought-after violinists in New York, and is skilled at both Salsa and Latin Jazz. With the Ali Bello Sextet, Latin Jazz is well represented on his CD, "Connection Caracas", which includes Luis Perdomo, Javier Olivera (saxes), Juancho Herrera (guitars), Luques Curtis (bass) and Willie Martínez (drums). Just listen to Bello's performances on "In G," "Kiss," "Mofongo," and "Untraveled."
If you have any questions or suggestion, please contact me at the following email address:
Si tiene alguna pregunta o sugerencia, por favor contácteme al siguiente correo electrónico:
___________________________________________________________
Derechos Reservados de Autor
Herencia Latina