The Era of The Independents - 200 CD's of the 2000's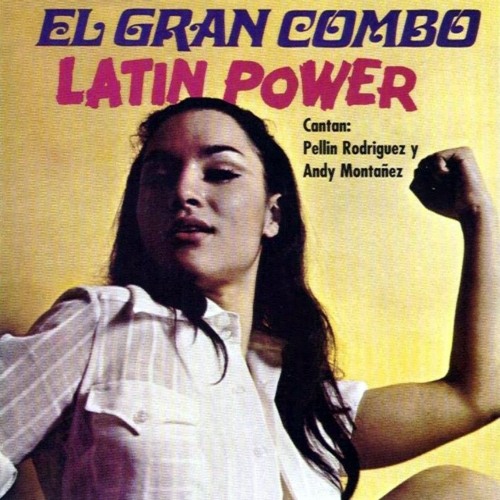 By Nelson Rodríguez
July - August 2013
The Era of The Independents - 200 CD's of the 2000's
With the fall of the last, big Salsa label in New York's history, RMM Records in 2000, many major record labels saw it as the end of the Salsa era, and began to eliminate or reduce their Salsa inventory, thus creating a domino effect for commercial radio, by cutting back in what was already a bad situation for the independent record labels to get any airplay. Commercial radio also pulled rank on well-known salsa artists, such as Marc Anthony, Gilberto Santa Rosa, Grupo Niche, Victor Manuelle, India, Tito Rojas, to mention a few of them. While there have been independent artists or artists on smaller record companies, it was around 2000/2001 when it became noticeable, with a large stream of hardcore Salsa artists deciding to take their own route to success. They were saying something like "If we are not going to get the commercial airplay, no matter what we record, because of either label support and/or local commercial radio support, then we want to record the music we like." And history became apparent with a handful of artists taking control of their own music recordings, such as Jimmy Bosch, Spanish Harlem Orchestra on the East Coast, and Johnny Polanco y su Amistad on the West Coast.
This steady growth continued every year since 2001, and nowadays, within the last four years, it has escalated at an alarming rate that produces on a yearly basis at least 100-120 new recordings by Latin Jazz and Salsa artists. We will discuss Latin Jazz at a later stage, but for now we will look at all the new artists who managed to develop themselves in these past 12 years, and all the veterans that have resurfaced due in part to easy access and cost-effective new technology. Such technology allows artists to invest in home recording studios, while others may use less sophisticated software tools such as Protools or other means to record in their own houses. As you may have already guessed, the latter options are clearly cheaper, though may not produce the best results.
I'm not a heavy supporter of 'anniversary' recordings, unless the artist or orchestra has been active throughout the years like El Gran Combo, Grupo Niche, Sonora Ponceña or Eddie Palmieri. As a matter of fact, I did consider the above-mentioned in this very same "Top 200" list.
I've noticed through the Internet portals that DJ's worldwide have blogs posting old vintage LP covers that they may not actually own, yet making these same recordings available, old & new, as MP3 downloads. It is nice to see old LP cover photos, and listen to amazing guarachas and guaguancós that are unknown to the New York scene.
Ebay LPs auction sales have gotten out of hand with ridiculous and astronomical prices, which is heaven for collectors with lots of cash, making them easy preys, allowing the buyer to determine the value of each LP by simply setting the amount of money willing to pay. Like my friend Carlos Velásquez says, "Patience is all it takes." He has bought some interesting LPs ranging from $2 to $10, which Ebay auctioneers are willing to pay anywhere from $500 to $1,000 per LP.
I do admire all radio shows via the Internet showcasing all new music for all of us to enjoy worldwide, and the hosts that produce them. Again, some are better than others, and, for my own particular taste, I enjoy the old school combined with the good, new material.
Another area to discuss is Willie Otero's Latinos Unidos Record Pool, which has become a pioneer record pool, servicing its worldwide members with digital music. Willie supplies them a DVD with an awesome combination of vintage rare LP's, with the latest and everything in- between. By using this particular medium of DVD, he is able to include Salsa, Latin Jazz, Bachata, Merengue, House, Reggaetón, Cumbia, R&B, Latin Hip Hop, Regular Hip Hop, etc. As far as Salsa and Merengue is concerned, he has provided huge "best of" compilations and more.
200 Modern Salsa Recordings 2000-2012
Even though I didn't get all the CD's released in the past decade by either the record labels or the artists listed below, I'd like to present to you the best 200 Salsa releases since 2000. What they all have in common is being independent releases, and showcasing their creativity, which many artists have, and that record labels companies can learn from:
1-GRUPO SALSAFON- TRIBUTE TO THE BARRIO (BARRIO)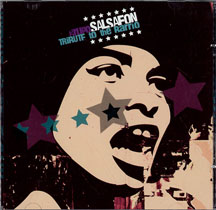 2-MONTUNO SWING- RICO TUMBAO (MS)
3-PIBO MÁRQUEZ Y DESCARGA CRIOLLA- MOMENAJE A LOS REYES DE LA SALSA (FUNDACIÓN GRUPO MADERA)
4-JAVIER PLAZA Y SU ORQUESTA SON-RISA- CON SABOR A COCO (L+R)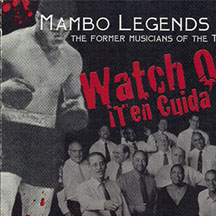 5-MAMBO LEGENDS ORCHESTRA- WATCH OUT-TEN CUIDAO (ZOHO)
6-MARIO ORTIZ ALL STAR BAND- TRIBUTO 45 ANIVERSARIO (ZAMORA MUSIC)
7-LA EXCELENCIA- MI TUMBAO SOCIAL (HANDLE WITH CARE)
8-SPANISH HARLEM ORCHESTRA- UNITED WE SWING (SIX DEGREES)
9-EDDIE MONTALVO- DESDE NUEVA YORK A PUERTO RICO (MARCHA)
10-ISIDRO INFANTE- DANCEMANIA (RI MUSIC)
11-JOSÉ MANGUAL JR.- DANCING WITH THE GODS (CHOLA)
12-ORLANDO CANTO- SIGUE SIENDO UN VAN VAN (ENVIDIA)
13-JOSÉ RIZOS MONGORAMA (SANGU)
14-JUAN PABLO BARRIOS AND HIS SALSA LATIN JAZZ- ALGO DIFERENTE
15-JESUSITO 'EL GIGANTE DEL TIMBAL' (ENVIDIA)
16-JOSE RAÚL 'LIPS' MORALES- TUMBAITO Y TROMPETA (JRLM)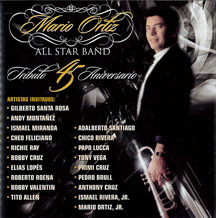 17-PACIFIC MAMBO ORCHESTRA (PMO)
18-AZABACHE (LEOPARD MUSIC)
19-CHICO ÁLVAREZ CON PALOMONTE AFRO CUBAN BIG BAND- EL MONTUNERO 'COUNTRY ROOTS-URBAN MASTERS' (MAFIMBA)
20-SON CAFÉ- TRIBUTO (BKS)
21-JORGE HERRRERA- MI PROPIA IMAGEN (SONOLUX)
22-WAYNE GORBEA' HZ SALSA PICANTE- PRAKATAN COGELE EL GUSTO OTRA VEZ (WAYNEGO)
23-PEQUEÑO JOHNNY- PASOS GIGANTES (RUMBA JAM)
24-EDWIN CLEMENTE- TRAIGO LA RUMBA BAILADOR (LUJURIA)
25-DORANCE LORZA & SEXTET CAFÉ- RUMBERO DE CORAZON (DLR/MAMBO CITY)
26-BLOQUE 53- TE HACE MOVER LOS PIES (BLOQUE 53)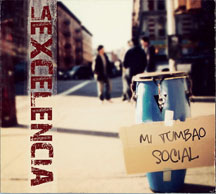 27-DISCOLADOS- PASAPORTE UNIVERSAL (HA XATI)
28-EDWIN BONILLA- HOMENAJE A LOS RUMBEROS (SONIC PROJECTS)
29-LISANDRO TORRES- CREENCIAS (SALSANEO)
30-RALPH IRIZARRY Y LOS VIEJOS DE LA SALSA- VIEJOS PERO SABROSOS (BKS)
31-RUMBEROS DEL CALLEJÓN- DE LA NADA (RUMBEROS DEL CALLEJÓN)
32-LUCKY 7 MAMBO- CHAPTER 1(DIMELO)
33-LA 33- GÓZALO (LA 33)
34-LUCHO CUETO & BLACK SUGAR SEXTET- ESTAMOS AZUCAR (LATIN SOUND)
35-JESUS PAGÁN- SALSA DE LA MATA (EGJ)
36-HUMBERTO ALICEA- ABRAN PASO (HUMBA TROMBA)
37-CHEO NAVARRO- TRIBUTE AL AYER (AMERICAN LATIN MUSIC)
38-DON PERIGNÓN Y LA PUERTORRIQUEÑA- A OTRO NIVEL…HOMENAJE AL BAILADOR 30 AÑOS (IAI-AGUILAR)
39-LUIS MANGUAL- FUEGO, FIRE, CANDELA (LUJOSO)
40-TIEMPO LIBRE- LO QUE ESPERABAS (SHANACHIE)
41-JOSÉ LUGO- GUASABARA (NORTE)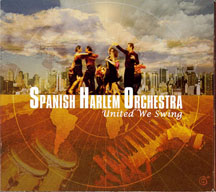 42-GREG PEÑA SALSA BAND (NA)
43-ALEXANDER ABREU HAVANA D'PRIMERA- HACIENDO HISTORIA (EGREM)
44-LUIS GONZÁLEZ- TRIBUTE A UN GIGANTE (TSUNAMI)
45-JOHNNY POLANCO Y LA AMISTAD- PAL BAILADOR (MORROWLAND)
46-CARLOS PEÑA Y SU SALSA SWING- MI MÚSICA (LATINTHING)
47-SON DE TIKIZIA- SALSA RETRO (SDT)
48-CACHE- LOOKING FROM THE TOP (MRP)
49-SANTIAGO ALL-STARS- JOYAS Y RAREZAS (JHH)
50-GRUPO CARIBE- SOMOS CARIBEÑOS (CMS)
51-ORQUESTA LUCENA- YOU NEVER HEARD IT LIKE THIS (CM)
52-MACHETE Y CAÑA (ENVIDIA)
53-GENE PERRY- MI TAMBOR LO DICE TODO (MASCURIA)
54-JIMMY BOSCH- SALSA DURA (RYKOLATINO)
55-PULPO'S HOT BREAD (THE MAMBO PROJECT)
56-TITO PUENTE JR.- GOT MILK? (SALSALSA)
57-ALEX WILSON PRESENTS SALSA VERITAS- TRULY FOR DANCERS (SALSA VERITAS)
58-SONORA CARRUSELES- MASTERS OF HARD SALSA (FUENTES)
59-RANDY PLAZA- LEGACIA DE LA SALSA (R PLAZA)
60-WILLY TORRES- HARDCORE (LATIN STREET MUSIC)
61-CHEO FELICIANO Y RUBÉN BLADES- EBA SAY AJA (AR MUSIC)
62-SPANISH HARLEM ORCHESTRA- UN GRAN DIA EN EL BARRIO (ROPE A DOPE)
63-TROMBORANGA- TROMBORANGA SALSA DURA (BLOQUE 53)
64-AVANCE- INCONTROLLABLE (MONA)
65-CHARLIE DONATO Y SU SON IDEAL- ABRIENDO CAMINOS (SELECTO HITS)
66-CARLOS CASCANTE Y SU TUMBAO- HABLANDO EN SERIO (BETTER MUSICK)
67-LA CALI CHARANGA- TRANSICION25 AÑOS (JGR MUSIC)
68-SALSA SWINGOZA- AQUI SE PUEDE (EAST WORKS ENTERTAINMENT)
69-RIGO Y SU OBRA MAESTRO- Y SEGUIMOS BAILANDO (OM)
70-JULITO FERNÁNDEZ ANTILLANO- JULITO PAL BAILADOR (SALSANEO)
71-THE VENEZUELAN MASTERS ORCHESTRA- LIVE IN FRANCE…DAX TOROS Y SALSA (DISCOMODA/CALLEJERO)
72-LO NUESTRO- NI TILINGO, NI TITINGO (ORIGEN)
73-CINTRÓN- BACK IN THE DAY (CAMJAM)
74-LA EXCELENCIA- ECOS DEL BARRIO (HANDLE WITH CARE)
75-SUSIE HANSEN- REPRESENTANTE DE LA SALSA (JAZZ CALIENTE)
76-MARLOW ROSADO Y LA RIQUEÑA- SALSASA (FANIA)
77-JOEL URIOLA- PRENDELO (CACAO MUSIC)
78-LAS MAS ORQUESTA (RGR)
79-SAMMY GARCíA Y EL SABOR DE PUERTO RICO- POR BUEN CAMINO (CODISCOS)
80-GERARDO ROSALES- SALSA MUNDIAL (CALLEJERO)
81-ORQUESTA BRAVA- LLEGÓ LA BRAVA (CACHE MUSIC)
82-LA CHARANGA MODERNA- LA CHARANGA QUE ESTÁ DE MODA (LM)
83-LUISITO ROSARIO- RUMBA DEL BARRIO (FUENTES)
84-DJ RICKY CAMPANELLI- SALSA COMO DEBE SER (LATIN EUROPE)
85-GRUPO LATIN VIBE- AMANECER (LTNVBE)
86-RUMBACHE- LLEGÓ LA FIESTA (OYE)
87-ORQUESTA CHANGUI- HABIA QUE HACER ALGO (CHACHYPORO MUSIC)
88-UNC'S CHARANGA CAROLINA- LA FAMILIA (NA)
89-PEDRO JESÚS- PAL BAILADOR (MP)
90-EDGARD NEVAREZ Y LA TRÓPICA- BACK ON THE BLOCK (COMBO)
91-LOUIE ROMERO Y SU GRUPO MAZACOTE- TIMBALERO (STEF)
92-ALEX TORRES Y LOS REYES LATINOS- AÑEJO (WEPA)
93-DON SONERO- LA VERDADERA ESCENA (DON SONERO MUSIC)
94-LEO PACHECO JR.- SALSA MAYOR NUEVA GENERACIÓN (VELVET)
95-OPA OPA- LOS PAISAJES (JALEO PRODUCTIONS)
96-AYMEE- CORAZÓN SONERO (JSF PRODUCTIONS)
97-HENRY FIOL- DE CACHET (CORAZON)
98-JUAN JOSÉ HERNÁNDEZ- SAN JUAN HABANA (SAN JUAN HABANA)
99-CHARLIE SIERRA Y PASO NIVEL- GANAS DE BAILAR (PASO NIVEL)
100-ORESTES VILATÓ- IT'S ABOUT TIME (RAFCA)
101-MARIO VÉLEZ Y LOS CLÁSICOS DE LA SALSA (JB)
102-MICHAEL STUART- TRIBUTE A LOUIE RAMíREZ (RLM PRODUCTIONS)
103-KONGAS ORCHESTRA- CONTUNDENTE (MILLENIUM)
104-SWING CALLEJERO- DAME LA OPORTUNIDAD (SWING CALLEJERO)
105-LA SURCUSAL SA- SIN FRONTERAS (ANTILLA)
106-LA KSHAMBA- GUERREROS DEL BARRIO (KSHAMBA)
107-PROTAGONISTAS DE LA SALSA- DE PUERTO RICO AL BARRIO (ENVIDIA)
108-SONIDO CRIMINAL- CRIME PAYZ (SONIDO CRIMINAL PRODUCTIONS)
109-CHINO NUÑEZ AND FRIENDS- IT'S SHO TIME (COOKITA)
110-FRANK BAMBERA Y SUS SALSEROS- HAY UNA FIESTA (VOLUTION)
111-RALPHY SANTI- HOMENAJE AL BAILADOR (MUZIQ)
112-BAILATINO- ANIVERSARIO (KORTA)
113-CHEO NAVARRO- PA'LOS QUE SABEN (AMERICAN LATIN MUSIC)
114-CARLOS OLIVE Y LOS SOBRINOS DEL JUEZ- I'M A BELIEVER (TALENT BEACH)
115-CHARANSALSA- PA' MI PUEBLO (CHARANSALSA)
116-JIMMY URBINA Y SU REVOLUCIÓN 70- 40 ANIVERSARIO (ARRERIFE)
117-BLOQUE 53- TUMBA PUCHUNGA (BLOQUE 53)
118-GRUPO ARCANO- DESDE EL OTRO LADO DEL EAST RIVER (COQUI JIVES)
119-ROBERTO LINARES BROWN- QUE NO SE PIERDA LA ESCENCIA (RLB/LULA LOUNGE)
120-JOHNNY CRUZ- PAYS TRIBUTE TO THE CHAIRMAN OF THE BOARD ADALBERTO SANTIAGO (NA)
121-RICKY GONZÁLEZ- OASIS (RUMBA JAM)
122-EL SEPTET SANTIAGUERO- VAMOS A LA FIESTA (PICAP)
123-RICA OBSESSION- LLEGO MI TURNO (CALITO PRODUCTIONS)
124-NEW SWING SEXTET- BACK ON THE STREETS (FANIA)
125-TIEMPO LIBRE- MY SECRET RADIO (SONY/ MASTERWORK)
126-CONJUNTO LA PERLA DE PUERTO RICO- EL CONJUNTO DEL PUEBLO (CLAP)
127- BANNAKUMBI- UN NUEVO DíA (KUMBI)
128- RAFAELITO CORTIJO Y ISMAELITO RIVERA- LA NUEVA GENERACIÓN (CROMAN CRIOLLA)
129-MARLOW ROSADO Y LA RIQUEÑA- RETRO (PINK CHAOS)
130-JIMMY DELGADO- SALSA CON DULZURA (JD)
131-PUPY Y LOS QUE SON SON- SIEMPRE PUPY (BIS)
132-SON DE TIKIZIA- SALSA DURA PA' LOS PIES (SDT)
133-LA SONORA EXPRESS- LLEGO LA SONORA (SOUND MUSIC STUDIOS)
134-JUNIOR GONZÁLEZ- 40 ANIVERSARIO (HOMMY)
135-LOS RUMBEROS DEL CALLEJÓN- CONSTRUYENDO (RUMBEROS DEL CALLEJÓN)
136-LUISITO CARRION- QUE MÁS PUEDO PEDIR (JM PRODUCTIONS)
137-LOS HERMANOS MANGUAL- SABOR & SWING (LUJOSO)
138-LOS VAN VAN- LA MAQUINARIA (EGREM)
139-LOS HACHEROS- PILON (CHULO)
140-LA NEGRAMENTA- PA' LOS CUATRO VIENTOS (TARURA MUSICA)
141-TIMBALIVE- LA TIMBA PA' TODO EL MUNDO (LATIN POWER)
142-LOS DOCTORS DEL RITMO (MAMEY)
143-PEDRO CONGA Y SU ORQUESTA IMTERNACIONAL- RUMBERO DEL BARRIO (GLOBAL)
144-CHOCO ORTA- AHORA MISMO (CAMINALO)
145-MASALSA- RESURRECTION (2112 MUSIC)
146-RIKOSON ORQUESTA DE JORGE CASAS- SALSA BRAVA (NA)
147-RIGO Y SU OBRA MAESTRO- RUMBA PA' RUMBEROS (OM)
148-RAY RODRíGUEZ Y SWING SABROSO- BAILA CON SWING SABROSO (WORLD STAGE)
149-DAVE SANTIAGO AND LATIN AFFAIR (DAVE SANTIAGO)
150-JOSE ALBERTO 'EL CANARIO'- ORIGINAL (LOS CANARIOS)
151-HENRY FIOL- CUIDADANO DEL MUNDO (CORAZON)
152-EDWIN BONILLA- PA' LA CALLE (SAR)
153-EDGARD NEVAREZ Y LA TRÓPICA- ROUND TRIP/IDA Y VUELTA (COMBO)
154-LUISITO ROSARIO- CASINO RUEDA (FUENTES)
155-CABOCUBA JAZZ- RIKEZA Y VALOR (WALLBOOMER/TIMBAZO)
156-SIRAK Y SU SONORA ANTILLANA-SIRAK (SBB)
157-BAILATINO- BAILATINO LLEGO…CON TODO (FAISAN)
158-THE BIG 3 PALLADIUM ORCHESTRA- PERFORMING LIVE AT THE BLUENOTE (RUMBA JAM)
159- SALSA CÉLTICA- EL CAMINO (DISCO LEON)
160-CABIJAZZ- SUENA A SALSA CON JAZZ (CJ)
161-LUIS CENTENO Y SU ORQUESTA MELAZA- RUMBA CALLEJERA (MELAZA)
162-JUNITO Y SECRETO A VOCES- BAILALO (OBRA MAESTRO)
163-THE ECHO PARK PROJECT- RETRO N.Y. SALSA (THE EP PROJECT)
164-FAY ROBERTS Y SU ORQUESTA CHARANGOA- LO QUE QUIERES ES CHARANGOA (CHARANGOA MUSIC)
165-CONMOCION ORQUESTA- LA CARA DEL GATO (CASA BUENAVISTA)
166-CLAVE SONERA- RUMBA PARA VIENNA (WALLBOOMER LATINA)
167-COLÓN 264- SE FUE PA'L ÁFRICA (ENVIDIA)
168-PAPO ORTEGA Y CUBANOSON- RUMBA NUEVA (CUBANOSON PRODUCTIONS)
169-ALFREDO DE LA FE Y FRUKO-LA LLAVE DE ORO (COLIBRI)
170- JAM BLOCK- SALSA AL OLEO (MHR)
171-GEORGE DELGADO- MI RITMO LLEGÓ (RUMBA JAMS)
172-JOHNNY CRUZ- BACK TO THE BASICS (TIFFANY)
173-CHARLIE D'CALI Y SU SALSA- PICOSITO YEMYERE (MORROWLAND)
174-ARLEY Y SU PROYECTO K-LIBRE- HOMENAJE A LOS GRANDES (PK)
175-MAMBO COMPAÑEROS- NUESTRA MANERA (MBN)
176- JIMMY BOSCH- SONEANDO TROMBÓN (RYKOLATINO)
177-KENNY CRUZ- 30 AÑOS DESPUÉS (KC)
178-EL SALSETO- EN VIVO TEATRO TERESA CARRERO (NA)
179-JULIO ALVARADO DEL SUR AL NORTE- EN SALSA (JUAL MUSIC)
180-N'KLABE- LA SALSA VIVE (SONY/NULIFE)
181-ORQUESTA ANTIFAZ- A CONCIENCIA (CHANGUI)
182-EDGARDO & CANDELA- CELEBRANDO 20 AÑOS (PAN CALIENTE)
183-BAILATINO- ANTES LOS OJOS DEL MUNDO (PERFORMANCE)
184-LISETT MORALES –LA MULATA DEL SABOR (LISETT MORALES)
185-SONGO 21- TIMBA DE PARIS (NA)
186-HERENCIA SALSERA ORQUESTA- DEFENDIENDO EL GÉNERO SIN TEMOR (NA)
187-AC LA BANDA- EN BLANCO Y NEGRO (E.C.)
188-BIO RITMO- LA VERDAD (FATBEATS)
189-LA SONORA SANJUANERA DE PUERTO RICO- PA'L BAILADOR QUE GUAPEA (BOMBON)
190-COMBO NINGUNO- LA BRUJA (NA)
191- ORLANDO ORTíZ & SU KARIBE MAMBO- AT FULL SWING (OOK MUSIC)
192-ORQUESTA DE JAZZ Y SALSA ALTO MAIZ- RITMO EN AZUL (NA)
193-ORQUESTA ANTONETTI- SIGUE EL PASO (M&A MUSIC)
194-PAPO SANTIAGO & INFRAVERDE- INFRAVERDE (CLP)
195- RICK DAVIES- SALSA NORTEÑA (EMYLN MUSIC)
196-JESÚS CEPEDA Y SU GRUPO ABC- DE LA RAíZ A LA SALSA
197-CONJUNTO CLÁSICO- ESTE ES MI CONJUNTO (RC ENTERTAINMENT)
198-ALBERTO CAICEDO- A CORAZON ABIERTO (STEMRA)
199-PAUL DE CASTRO Y SU ORQUESTA DENGUE- BUENO PA'GOZAR (KIPU)
200-TRÁNSITO- LA NUEVA COMBINACIÓN (SONY/BMG)
If you have any questions or suggestion, please contact me at the following email address:
Si tiene alguna pregunta o sugerencia, por favor contácteme al siguiente correo electrónico:
___________________________________________________________
Derechos Reservados de Autor
Herencia Latina