| | | |
| --- | --- | --- |
| | El Condado De La Salsa | |
By Nelson Rodríguez
January 2013
Wondering how Marc Anthony and I posed for this photograph? We worked together...
During my first few years at RMM Records & Tapes, in the early 90's, the idea was to begin expanding the roster by adding veteran artists along with new young talent. Ralph Mercado, the owner of RMM, had just recently moved his operation into the Soho loft offices, in NYC, where David Maldonado (El Cantante movie concept creator) needed someone to share overhead expenses with.
David had a history of working with artists from the 'freestyle' genre, and spoke to Ralph about three young artists who wanted to record Salsa music. Ralph communicated the idea to me, and I was hesitant at first. I knew who India and Chrissy-Ieece were, but when the name Marc Anthony came up, I told Ralph, "this kid better be good because the only Marc Anthony we ever heard of was once married to Cleopatra". "Besides", I added, "most Latinos listening to radio won't relate to the name (not sounding off Hispanic enough)".
Ralph proposed I should listen to Mark's voice leading to substantiate his first release.
The song that both Ralph and David did not want to be the lead single became, -- by a gut feeling, the song I believed to be Marc's new beginning onto the Salsa community..."Hasta Que Te Conocí" by Juan Gabriel. As a young kid, Marc would hear this song played on a cassette in his father's car over and over, and wanted the very same song in his debut. While the wish was granted, Ralph and David felt it was not the first song that should introduce Marc to the world.
For me, it was an easy choice considering no one knew who Marc was, and radio never mentioned the artists' name. This particular song is a classic sang by Juan Gabriel, and listeners could identify as the song in a Salsa rhythm, -- option two was that people would know the title of the song as a Salsa track, -- and option three was fans would know how to sing-along the melody to ask their local record store employees and owners to request the hit to be available or order it.
The job at hand with RMM was to educate the retail outlets...it worked!
Then, with the current success of this song began hitting the air waves, as this Mexican hit was then sang by a Boricua hip-hop artist, noting the long-hair style wore by Mark Anthony, leading to his first radio tour in the Northeast to the masses through radio and stores with yours truly, promoting the Soho Latino label with its new sensations Marc Anthony, India and Chrissy, and the rest is history.
A New Year
As we begin the year 2013, let's observe some trends that have been occurring in the past few years, that may become the norm, as part of an evolution of the internet that was once (back in the early 90's) seen as a way to make the music industry bigger and greater.
We have seen how the record company industry has declined at a rapid pace, thus contract signing of artists has disappeared altogether. The internet portals eliminated the need for human positions at the record labels for both departments – sales and marketing, and all their catalogs became an online commodity. The media support for local artists on commercial radio went out of business, and well over 90% of today's recording artists get no airplay in the US.
Over the years, everyone wanting to record was forced to do it on their own, or with someone else's support other than a major label. Many small record labels have appeared from time to time, and software tools have been made available for artists to record at home, or in small studios. I can get into many more ways that other elements have led to huge changes in the ways we look at music today, but I would have to write a book to provide all the details.
One trend I have been seeing in the past decade, something I struggle with understanding, is the 'Anniversary' issue of the artists and recordings.
We have seen countless musician veterans of the 60's, 70's, 80's and 90's celebrating their 10th, 20th, 35th, 40th, etc. The problem is bands or artists have been retired for decades, and decide to comeback and commemorate by recording what would be their 30th, 40th, etc. anniversary.
Anniversaries, indeed, should be for musicians that have actually been active throughout the decades such as El Gran Combo, Eddie Palmieri, Los Van Van, Sonora Ponceña, and Grupo Niche to mention a few.
In 2012, we had a few anniversaries that included Sammy Figueroa & his Jazz Explosion (10th), Poncho Sanchez, Ray Ramos y La Sonora (non-active) & Luisito Carrión (30th), Héctor Tricoche, José Alberto 'El Canario' & Jerry Rivas (his 35th with El Gran Combo), Jimmy Urbina Y La Revolución 70 (40th), Andy Montañez & El Gran Combo (50th) and Johnny Pacheco, who turned 75 years old (his book should be seeing the light of day soon). Expect more anniversaries in 2013!
Another trend that many artists are using nowadays, and in particular from the Latin Jazz genre, is to successfully raise funds to get their projects completed via an internet service called 'Kickstarter'. In return, their fans and friends who donated through this medium may interact directly with the artist at a personal level and get rewards including incentives that others won't get. For example, Layla Angulo, Ralph Irizarry, Brian Lynch, Pacific Mambo Orchestra and Manuel Valera have gone this route. Other bands are doing it through their own websites, even though getting people to find or visit the site is not prominent but doable, like the all-female group Cocomama, being produced by Ricky González.
The most Christmas releases were issued in 2012 including a dozen or so old re-issues and new projects by Willy Chirino, Don Perignon y La Puertorriqueña, Jerry Rivera, Ismael Miranda, Son De Tikizia and others.
Due to the fact that most or all artists pay for their own productions, it has become a common trend to pre-release EP's (MP3/CD's with three to five tracks) with set plans to complete a full recording session within a year, however, in some cases it never happens due to finances or other set backs.
Some of the recent EP's I've come across include Herencia Salsera, Cocomama, The Brick City Salsa Orchestra, Calle Reina, Frankie Ruiz Jr., Cleriko, Kilates Orquesta, La Tabla, Conmoción Orquesta, Conjunto Akangana, Los Sopranos, Ariana Dao, Orquesta Ruta 27, Michito Sanchez Salsa Orchestra, and Zombra Alterna.
Today, I'd say, a lot of music is sent directly to radio stations and DJ's via email with attachments of MP3's. For personal reasons and quality preferences, I'd rather want a hyperlink to download the music, -- as a WAVE or FLAC for individual files, or a zip file for a whole CD -- to ensure its highest quality is shared and will be heard in that fashion through the airwaves. I truly believe one of the best sources in sharing music is Willie Otero's Latinos Unidos Record Pool, located in New Jersey. Willie has been providing music to DJ's worldwide for over 20 years. And what has made this record pool -- an organization of DJ's that labels/artists service to play music at clubs mostly -- a pioneer, it's simply that Willie's service not only provides DJ's with some of the best new recordings and current singles, but he also shares vintage rare recordings from different sources such as Fania classics, compilations of salsa, merengue, bachata, reggaeton, cumbia along with R&B, House, Hip Hop and videos on DVD's. That's service.
To give you an idea, in the last few batches from Otero, I've received at year end new recordings by Grupo Niche, Alberto Barros, N'Klabe, Gilberto Santa Rosa, Tito Nieves, Soneros De Venezuela (compilations), Don Sonero, Don Perignon, Diego Gale, Guaco, Rumberos Del Callejón, Revolución 70, Septeto Santiaguero, Conjunto La Perla, Arley y su Proyecto K-Libre, Sabor Y Control, Pacific Mambo Orchestra, Ralph Irizarry y Los Viejos De La Salsa, Raphy Santi, Tromboranga, Poncho Sánchez, Grupo Arcano, Cheo Feliciano/ Rubén Blades, Yan Collazo, Los Van Van. Azúcar Negra, Arturo Sandoval, Orquesta Sinsaye, Tito Rojas, Songo 21,Willy García, Timbalive, DJ Ricky Campanelli, Charansalsa, Cubana All Stars, Eduardo Vals, La Tropa Son, Cheo Navarro, Johnny Cruz, Bailatino, Pupy y Los Que Son Son, David Calzado y Charanga Habanera, La Séptima Bohemia, Bloque 53, Wichy Rodríguez, Conjunto Clásico, Alberto Caicedo, Pedro Conga, Carlos Oliva y Los Sobrinos Del Juez, NG La Banda, Chico Álvarez con Palomonte Afro Latin Big Band, Luis Perdomo, Tony Canales, Prince Royce, Daddy Yankee, La Excelencia, Michael Stuart, Rica Obsesión, Anacaona, and my number one for 2012 was Eddie Montalvo.
And the feedback is since Willie Otero decided to add old vintage recordings to his service, younger generations of DJ's and music fans have enjoyed music by Coco Lagos, La Perfecta, Alfredito Linares, Eddie Aponte, Conjunto Ingeniería, Chamaco Rivera, La Mafia Latina, La Protesta De Colombia, Fruko y sus Tesos, Bobby Marin, Cheche Abreu, Nelson Pinedo/Tommy Olivencia, Conjunto Century, Rafael Labasta, Michi Sarmiento, Conjunto Cache, and many more.
One new recording destined that comes to mind, and feel will be one of the best of 2013 is saxophonist Furito Rios' "La Maestría," with stellar musicians like Piro Rodríguez, Jose Lugo, Edwin Clemente, Papo Vázquez, Elías Lopes, Anthony Carrillo, Kachiro Thompson, Richard Carrasco, José Gazmey and two new voices in Joshua 'Marcell' Sánchez and the Spaniard Sirus Carbonell. The tracks I consider that radio stations and DJ's will love are "Raza Guerrera," "Descarga Maestra," "Enséñame," "Esa Muchacha" and "Disimulas."
"Lula Lounge Essential Tracks" features some of the best talent in Toronto, Canada, starting with three pioneers in Jane Bunnett, Hilario Durán and Luis Mario Ochoa, along with Cache, Son Ache, Puentes Brothers (Alex Cuba and Adonis Puentes), Roberto Linares Brown, Jorge Maza & Típica Toronto, Changüi Habana and Yani Borell. I've been to Toronto, and from what I've seen, they have an awesome salsa scene in their area, and these tracks are witness to such great music produced by Canadians. Lula Lounge is the premiere place for Salsa music and the music scene is flourishing there once again.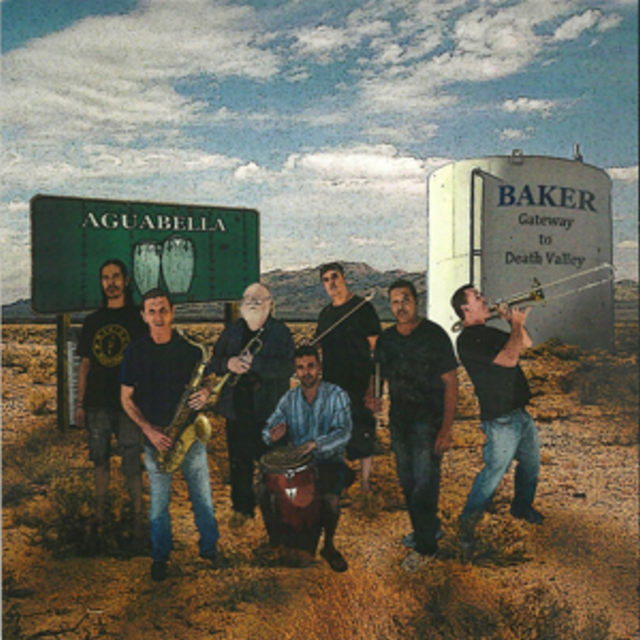 When Francisco Aguabella passed, the band members agreed to stay together as simply Aguabella and made a very good debut with "Nuestra Vida." I got the CD close to the end of last year and a month later the new CD "Baker- Gateway To Death Valley" came across my desk and both of them blew me away! Led by saxophonist Benn Clatworthy and the tight unity that the percussionists Christian Moraga and Jorge Carbonell have with bassist Brian J. Wright holding down the fort, makes this CD a big Latin Jazz winner that will get airplay well into the entire year of 2013. Loved tunes are "Our Destiny Now," "The Boxer," Bemsha Swing," and "Taxi Terry."
I met Andrea Brachfeld when she was with Charanga 76 many moons ago, and over the years she has recorded great CDs, but her latest masterpiece is a first for her as she dives into some straight up Jazz to fulfill a lifetime dream, on "The Lady of the Island." This CD showcases her Latin Jazz talent, but it's her Jazz that makes this a big winner.
Grupo Los Santos hails from New York, and began as a quartet back in 1998 in what we can best describe as a rumba jazz act. Finally, debuted their 2000 released "Noches En El Taller" (on 104th & Broadway), where guitarist Pete Smith, drummer William Bausch, saxophonist Paul Carlon and bassist Nicolas Walker performed regularly. Soon after, David Ambrosia came in as bassist, and in 2007 became part of the CD project "Lo Que Somos Lo Que Sea" with the honorary 5th Santo Max Pollan. Their latest release is "Clave Heart," with the destined hits "Entre Dongan y Arden," "Rumba Para Kaori" with Kaori Fuji on flute, and "Clave Heart."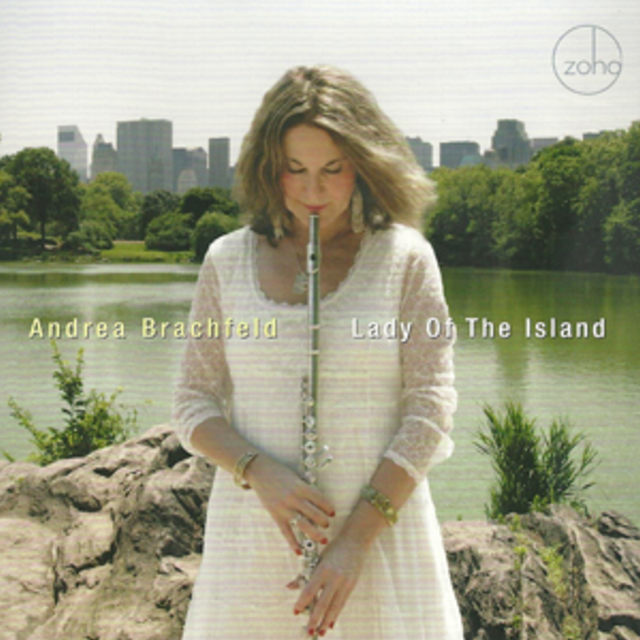 One of the veterans of Cuba's youth movement of the past decade has been residing in Miami for some years now…Manolín González, better known as Manolín el Médico de la Salsa, has a new CD, "Tiene Que Ser Manolín," complimented with a DVD for your viewing pleasure, and the hits are "Me Encanta Esa Niña," "Mi Guaguancó," "Cubaneando," "Me Gustas Un Montón," "Yo Soy Tu DJ" and "Tengo Un Amigo."
The new material that really calls out for your attention is Arley y su Proyecto K-Libre, with his 2009 release "Homenaje A Los Grandes," recorded live with lots of music, including favorites such as "Este Amor Que Se Muere," "Los Rumberos," "No Seas Alabanciosa" and "Guasasa." You'll simply love the whole CD.
Long time veteran and producer Nino Segarra has come up with "30 Años De Trayectoria Musical," with very fine songs that shows he still has that golden voice. For your delight you'll enjoy "A Fuego Lento," "Olvídala" (with Johnny Rivera), "Señora," "No Me Digas No," "La Pasión Pide Un Receso," and "Indefinición."
Jimmy Urbina y su Orquesta La Revolución 70 were one of my favorites from the early 70's, and they recorded four fantastic LP's. Their latest, "40 Aniversario-La Noticia Extra Edición de Mucha Salsa," has some covers that I don't quite understand, which reminded me nothing of the Revolución 70 I fell in love with in the 70's. I do understand the younger dance generation will probably enjoy this and I will support it.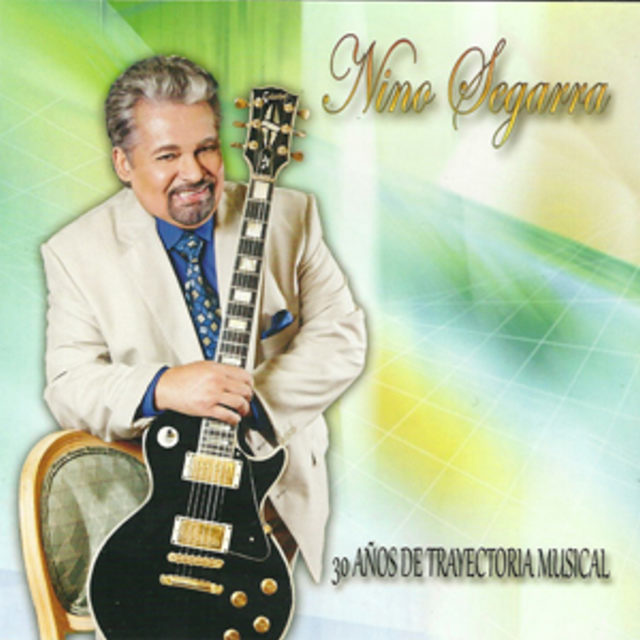 Mambo Compañeros was founded in Oslo, Norway, some 16 years ago and their latest, "Nuestra Manera," has the vocals of Alexander Fernández Hernández and Luison Medina Capote on the enjoyable tracks "Nina," Todos Bailando," "Gente De Noruega," the rockfish "Se Toca Y Se Baila" and the instrumental "Latinrokare."
From Chicago comes vocalist Papo Santiago & Infraverde and his CD "Infraverde," which includes his composition "Corillo," that was a huge hit for the band La Tira, which I promoted in the early 2000's. The CD also has some hits that will help Papo with a long career, including "Don Quijote," "Baila Salsa" and "Just Friends."
Juan Esteban, from Miami , represents the more romantic salsa and his self-titled debut has a hit there, "Bum Bum Bum," and two great tracks of "Te Equivocaste" and "Tu Amor Me Tiene Loco."
Bobby Matos & his Afro Latin Jazz Ensemble are always impressive with each release, including their latest ,"Mambo Jazz Dance", recorded live at various venues, with the standouts "Mambo Chris," "Amanecer," "Huevos Rancheros," "Mama Coolbeans" and "Mas Bajo Pt.2." Bobby, a longtime West Coast veteran, has maintained the most active recording band and continues to produce worthy music for the archives.
If you like straight ahead Jazz, then listen to the new O'Farrill Brothers (Zack & Adam) new CD, "Sensing Flight," that will introduce you to some of today's great young talents, keeping the O'Farrill legendary name alive.
The Clare Fischer Latin Jazz Big Band, directed by Brent Fischer, have a new CD, "Ritmo," that features guests Poncho Sánchez, Luis Conte, and Alex Acuña, who have played with Clare years ago, along with guitarist Steve Kahn. Even though Brent has been for many years working this band, he now starts his own journey as bandleader and we expect great things from the entire band.
Here's a glimpse for 2013, as we are looking forward to new music by Maraca, The Fort Apache Band, the New Swing Sextet, Sonora Ponceña, Cano Estremera, Orquesta Sabadonga, Abrazos Orchestra, John Santos Sextet, Amilcar Suárez, La 860, Villariny Salsa Project, Safire (freestyle vocalist from the 80's, who did a Salsa CD in the 90's), Tony Succar, Juicy Jusino, Bandagrande Big Band led by Hector Martignon, Sonido Criminal, Lawrence y su Orquesta La Vanguardia, Andy Montañez & Steve Guasch y su Orquesta Nueva Era.
Si tiene alguna pregunta o sugerencia, por favor contácteme al siguiente correo electrónico: nelrod57@gmail.com
___________________________________________________________
Derechos Reservados de Autor
Herencia Latina